China, the world's second largest economy, is home to some of the most dynamic cities in the world, making it an attractive business school destination. 
Megacities like Shanghai, Beijing, and Shenzhen, are the country's commercial hubs, while dynamic, entrepreneurial cities like Hangzhou—recently named the Chinese city with the highest growth potential by the Economist—house burgeoning startup and technology sectors. 
Choosing to study an MBA in China could open up a variety of global career opportunities. Here are three top reasons you should study in China. 
1. Study in China to land career opportunities with global companies
Chinese cities—including commercial hubs like Beijing and emerging powerhouses like Hangzhou—attract some of the world's largest companies, in industries like consulting, finance, and technology. 
Hangzhou's recent rapid growth has seen its economy soar to around the size of Portugal's. It's also attracted top companies like IBM, Huawei, and Volvo owner, Geely, to the city. 
Choosing to study your MBA in China offers the chance to capitalize on the wealth of opportunities this brings, launching a global career with one of the world's top companies. 
At Zhejiang University School of Management (ZJU-SOM), located in Hangzhou, students on the Global MBA program gain valuable experience during internships with world-renowned companies, both locally and in other top Chinese cities. 
They also get the chance to interact with alumni working at top companies, offering opportunities to get mentorship, insights, and advice. ZJU-SOM schedules company visits to give students practical insights into the workplace, and the school also invites industry leaders to give guest lectures, helping connect students with key employers. 
"The Global MBA is designed to educate students with global competitiveness," explains Dr Wang Lili, director of the ZJU-SOM Global MBA. "We believe that our students could succeed in careers around the world."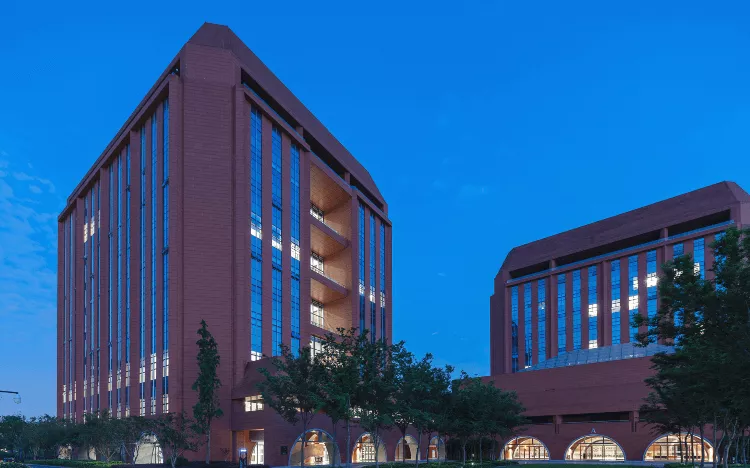 2. Study in China to tap into local innovation hubs 
China is also a hub of innovation and entrepreneurship. Soaring growth in Hangzhou (pictured above) is built largely on the citys foundation as a dynamic hub of innovation. While it was once renowned as a tourist hotspot, Hangzhou is now regarded as 'China's Silicon Valley'.
It has a flourishing startup environment, home to the most unicorn companies of all Chinese cities outside of Shanghai and Beijing—including Ant Group, the financial services unicorn valued at more than $200 billion.
The city's local government fosters this entrepreneurial environment, offering a variety of incentives including seed funding, tax subsidies, and even free office space. 
Local business schools also focus on promoting entrepreneurship within their programs. The ZJU-SOM MBA offers a specialist entrepreneurship track, teaching topics such as Identification and Evaluation of Entrepreneurial Opportunity, Open Innovation and Entrepreneurship, and Global Intellectual Property Rights. 
Students on the program can also secure internship and work experience opportunities in Hangzhou, and around 60% stay on and work in the city after graduation. They land roles across several key industries, while 20% choose to start their own company after graduation. 
"The mission of our school is to cultivate professionals and leaders with global perspective, innovative capability, entrepreneurial spirit and social responsibility," says Wang.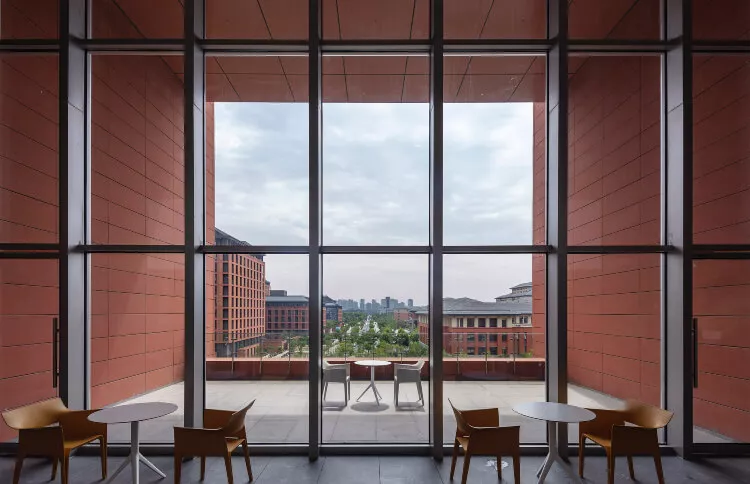 3. Study in China for innovative business programs 
Choosing to study in China means the opportunity to learn at some of the world's most innovative business schools, at the cutting edge of new business and technology. 
Across China, business is changing, with less focus on reproducing successful business models from across the globe and a greater focus on internal innovation, Wang explains. This also applies to the country's business schools. 
The School of Management at Zhejiang University, for example, offers a 'Business Plus' model within its MBA program aiming to help students become disruptive leaders. 
Students learn about core business fundamentals like business administration, management, and information systems, paired with an innovative, interdisciplinary approach. Subjects include Business + Humanities, Business + High Technology, Business + Data Science, and Business + Healthcare Management. 
The model is delivered in collaboration with Zhejiang University's School of Humanities, the School of Medicine, the College of Computer Science and Technology, and the Polytechnic Institute.
The careers team at ZJU-SOM predicts that recruiters in future will place less value on graduates who are specialized, opting instead for generalist business professionals with a well-rounded skill set who can tackle a variety of business tasks. That's the skillset an MBA can give you.
As China continues to grow, its vibrant and varied cities offer a range of different opportunities for your career. By choosing to study in China, you could develop your business acumen in a highly innovative environment, helping you to launch a career at a startup, or with one of the world's largest companies.
Source: BusinessBecause
Please find details in BusinessBecause Net. 
Writer: Matt Kefford
Editor: ZHU Yudi