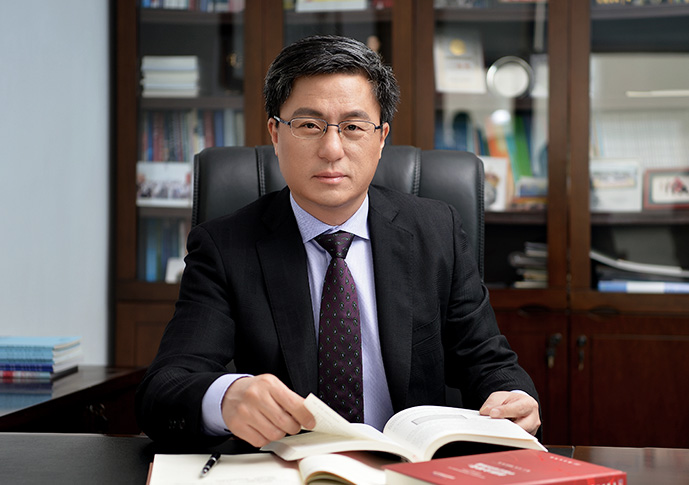 Six-score years of odyssey,
Sees ZJU in the top-notch of universities,
Guided by the Spirit of Veritas;
Forty springs of sowing,
Metamorphoses SOM into a trend leader,
In the fields of innovation and entrepreneurship.

Once again we find ourselves amidst a new time, looking into a new mission, and at the start of a new journey. What remains unchanged is SOM's firm footholds in the indigenous soils of Zhejiang, and its purposes to serve the country and benefit human societies at large. Relentless will be our efforts to remain in the frontiers of the market economy, to dig deep into the arts and sciences of management, to nurture healthy forces that positively impact the future of China, to dialogue with great thinking and great thinkers, and, in the final analysis, to forge ahead in the vision of the rejuvenation of the Chinese nation.
We feel grateful: grateful to our nation that ennobles our being, to our predecessors who pave our paths, to our alumni who lend us support along the way, and to every one of our students, colleagues and friends whose concerted efforts bring us from where we were to where we are, and further to where we shall be. Let us build a community of shared development and take it as our mission to work SOM into a top-class business school of the world. We are on the road, a road that may be long and winding, but we always remember what we set off for.