ZJUSOM Alumnus and His Team Lend a Helping Hand for Turkey Earthquake Relief Efforts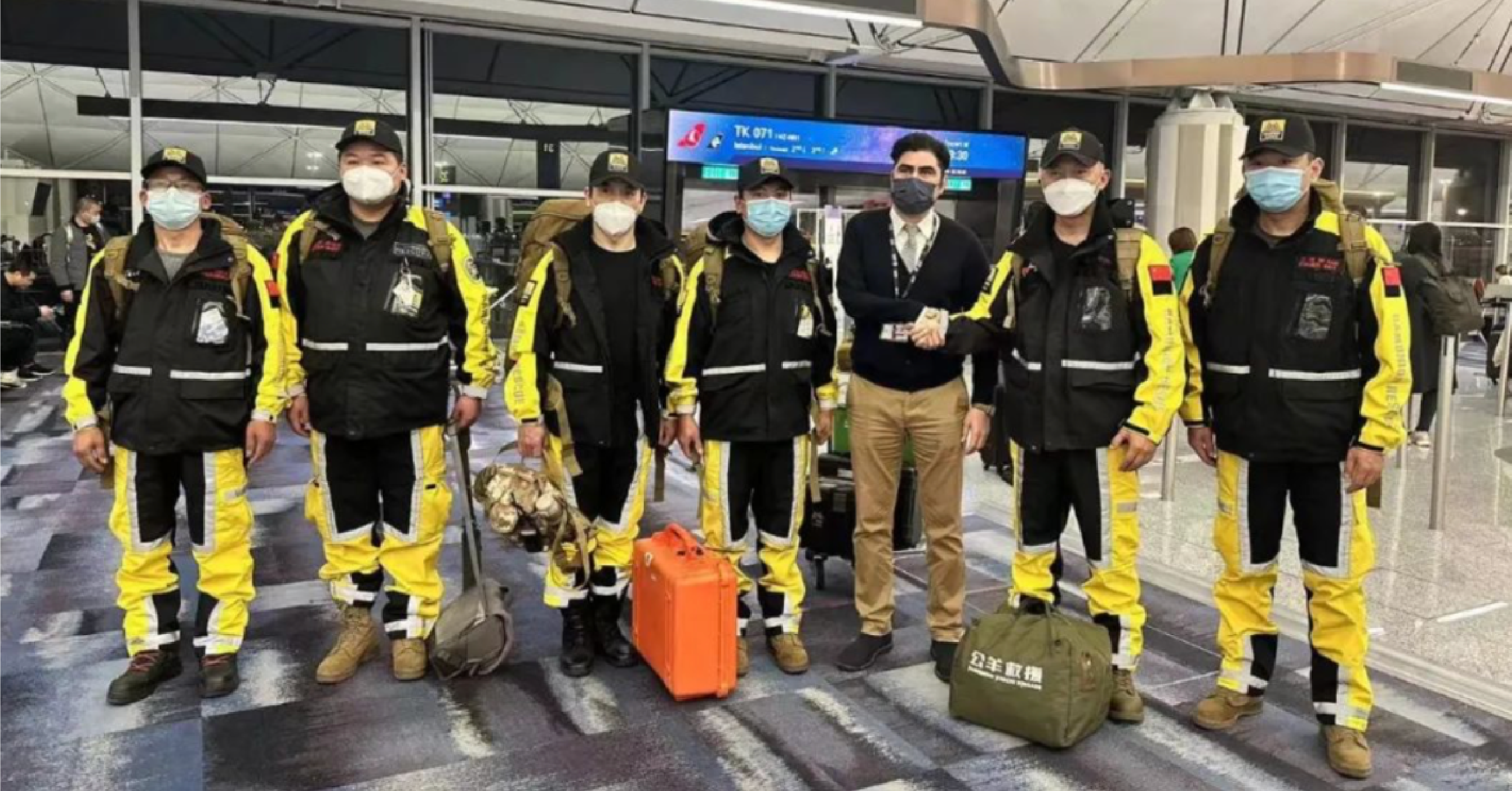 Ram Rescue Team is preparing to board the plane at Hong Kong International Airport for Istanbul © 中国慈善家杂志 | Chinese Philanthropist Magazine
A catastrophic 7.8 magnitude earthquake struck Turkey on February 6th at 9 in the morning. Subsequently, the Turkish government disclosed a level IV emergency plan and opened international aid channels for rescue and relief efforts.
The earthquake aroused rescue efforts at a global scale, so it goes without saying that when disaster strikes, help comes from all Sides. Rescue teams all over China joined this movement, among which the Rescue Team of Ramunion (RTR), a civil volunteer rescue team established in Hangzhou, became one of the first ones to volunteer.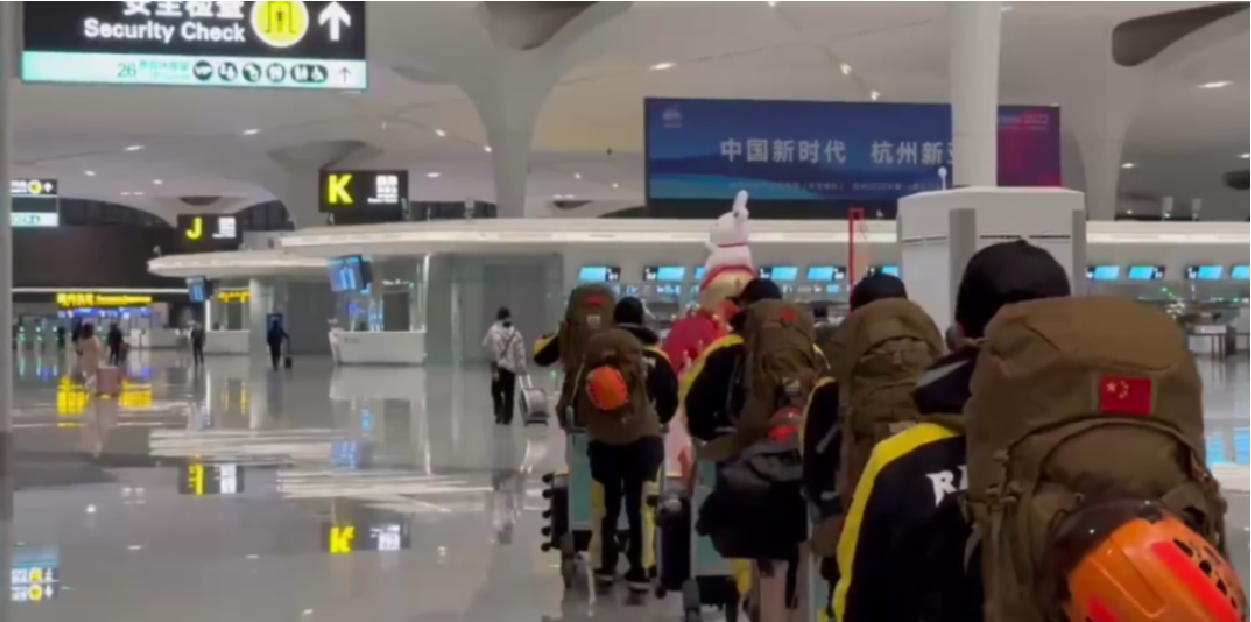 HE Jun, the founder of RTR and an alumnus of Zhejiang University's School of Management, spearheaded a team of eight members for relief efforts in Turkey.
What kind of team is the RTR? How did it manage to respond so quickly? And, how did it perform in Turkey? – to answer these and several more questions, let us learn more about the Rescue Team of Ramunion and their ceaseless "race" with time.
At 12:00 PM on February 6, the RTR Rescue Coordination and Command Center immediately launched an international rescue response plan subsequently dispatching the first RTR Spearhead Team to Turkey.
This team consisted of eight earthquake rescue experts with international rescue experience, including structural experts and search experts. Professional equipment such as advanced radar life detection instruments and forcible entry tools carried by the team also played a significant role during the relief efforts.
Besides professional equipment, large-scale equipment was indispensable for the relief efforts as well. The first Ramunion spearhead team had to board a civil airliner which made it impossible to carry large-scale heavy equipment to the aircraft. Under such circumstances, 14 Ramunion members from all over the world followed the spearhead team and rushed to the disaster area.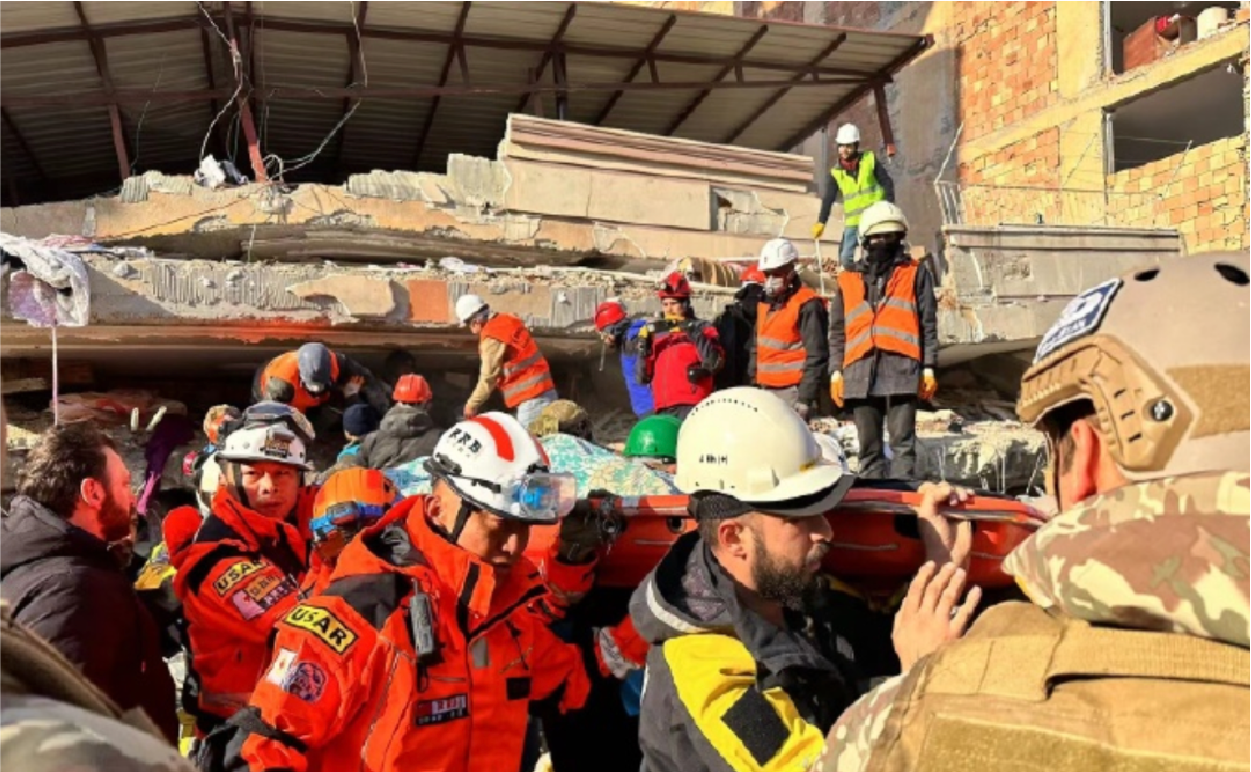 This was the seventeenth transnational rescue in which the RTR participated. With years of international rescue experience, RTR has accumulated several proven plans and is, therefore, capable to implement a quick and effective response to natural calamities.
In an exclusive interview with the Chinese Philanthropist, HE Jun asserted that, "as we define ourselves as an international rescue team, we need to be prepared at all times rather than make effort at the last moment".
According to HE Jun, "the specific rescue journey will be arranged and adjusted according to the task, and we will do as much as we can.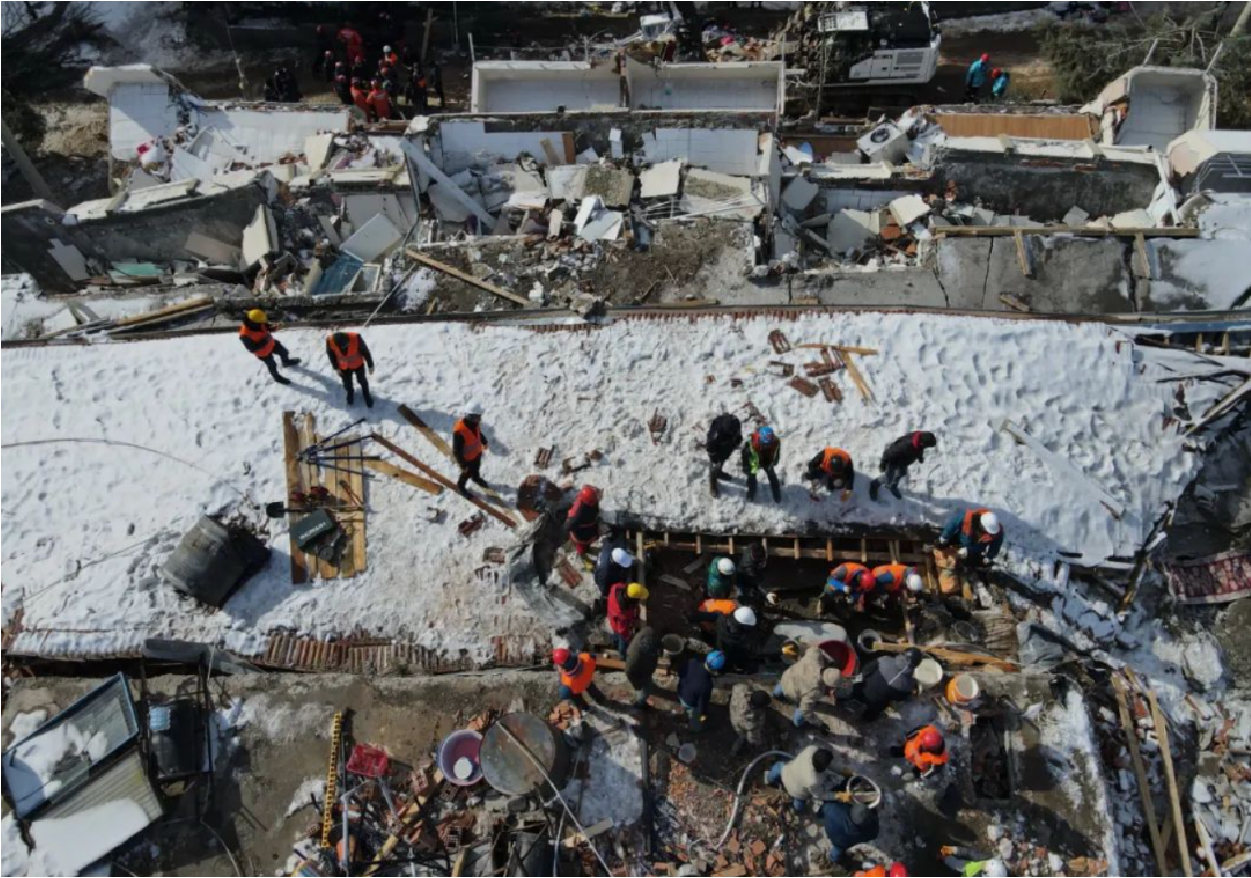 Rescuers search and rescue the earthquake ruins in Besni, Adyaman Province, Türkiye | © 新华社 | Xinhua News Agency
Before the departing to Turkey, HE Jun allocated rescue tasks, prepared his team for possible difficulties that they might encounter, and answered some questions relevant to their rescue mission.
Q1

Which city in Turkey will they visit first and what kind of rescue task will they mainly undertake?

   HE Jun:
"

It is hard to say which city we will head to at present. We have no choice but to fly to Adana first because of its functioning Airport while almost all airports in other cities are closed due to the damage to the airfield runway.

We will arrange and adjust our plans accordingly, as the situation is changing every day. You might be here this morning and go to another city in the afternoon, so it is hard to say which city we will go to for rescue."
Q2

Who will be responsible for arranging and adjusting the tasks?

   HE Jun:
| | |
| --- | --- |
| " | Turkey also has an emergency management department like that of China. In addition, the disaster relief and coordination department of the United Nations has also established its office there. The personnel and equipment of our team have all been registered, and certain adjustments will have to be made according to our capability and the actual situation after we get there." |
Q3

Besides the spearhead team, will the RTR dispatch other rescue forces to Turkey subsequently?

   HE Jun:
| | |
| --- | --- |
| " | The second echelon will depart from Hangzhou on February 8, which will bring more search and rescue dogs. Other overseas Ramunion staff, such as search and rescue experts from the United States, Europe, and Africa, will also be mobilized to get together in Turkey." |
Q4

There is a concept of "Golden 72 Hours" relating to earthquake rescue, so what kind of role will the follow-up search and rescue teams play pertaining to this concept?

   HE Jun:
| | |
| --- | --- |
| " | "Golden 72 Hours" is an immature concept because provided that the weather and environmental conditions stay stable, usually people can survive for a week or two, or even longer. People can withstand living underground for an entire month if theres sufficient food and water. However, in a harsh environment such as high exposure to sunlight or poor ventilation, it is difficult for people to live for even one day, let alone three days. Therefore, the "golden 72 hours" is an unscientific statement." |
Q5

How can language barriers be overcome during search and rescue?

   HE Jun:
| | |
| --- | --- |
| " | English is the common language used by us when we are abroad. During search and rescue, the language barrier is a huge obstacle, but we can remedy this problem by hiring local translators." |
Q6

According to your experience, what kinds of difficulties may arise in the rescue at this time?

   HE Jun:
| | |
| --- | --- |
| " | Lack of operation tools is a big problem because it is impossible for us to carry large-scale heavy equipment to a commercial aircraft. Being a professional rescue team, the most regrettable scenario is knowing there are survivors underground, while not being able to help them because of a lack of large-scale tools. In addition, cold weather also increases the physical consumption of rescue staff. These may be the problems we need to overcome, so we need to prepare in advance for all the worst-case scenarios." |
Q7

What is the plan?

   HE Jun:
| | |
| --- | --- |
| " | Our team and other international rescue teams will cooperate and share some instruments, tools, and equipment. After all, we share the same goal which is to rescue as many people as possible." |
Q8

Do you have a certain goal in mind as you are spearheading this team to Turkey in such a time crunch?

   HE Jun:
| | |
| --- | --- |
| " | We do not have a goal or an expectation. We are willing to save as many victims as possible, which means we ought to act as quickly as possible. The current configuration can support the team for one week at most. This week, we will do as much as we can." |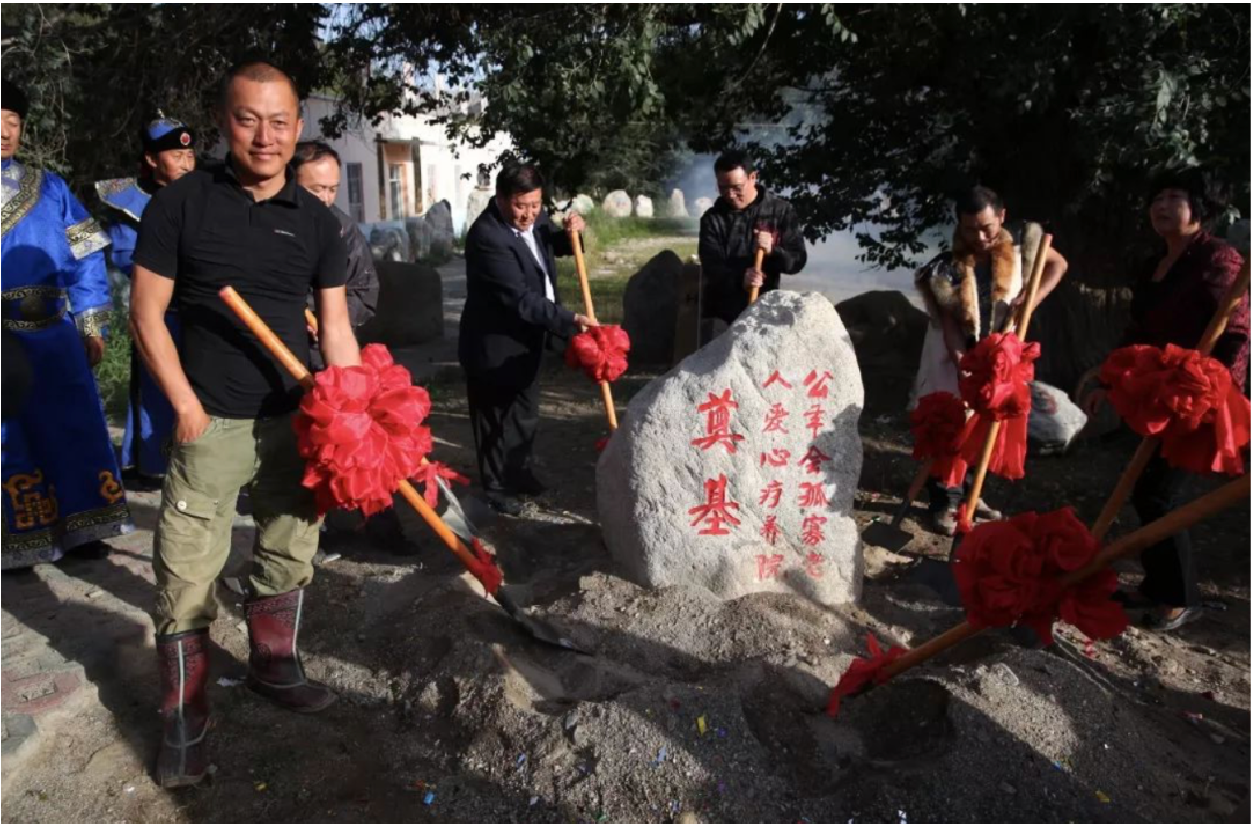 Being short in time, while also having to endure harsh winter temperatures of -5 degrees Celsius and a lack of large-scale rescue tools to top it all off, this mission will be a dual test of physical and mental strength for the RTR team.
After their arrival, the RTR team was assigned to search for a 67-year-old man in the ruins of a collapsed six-storied building. The team used its advanced infrared thermal imager, radar life detection instrument, micro-acoustic audio detector, and video detector to successfully find the assigned victim, proving that equipment is critical for relief efforts.
As of the morning of February 9, Turkish time, the RTR rescue team had successfully rescued two local people. By afternoon, the team successfully rescued five victims and brought them to safety.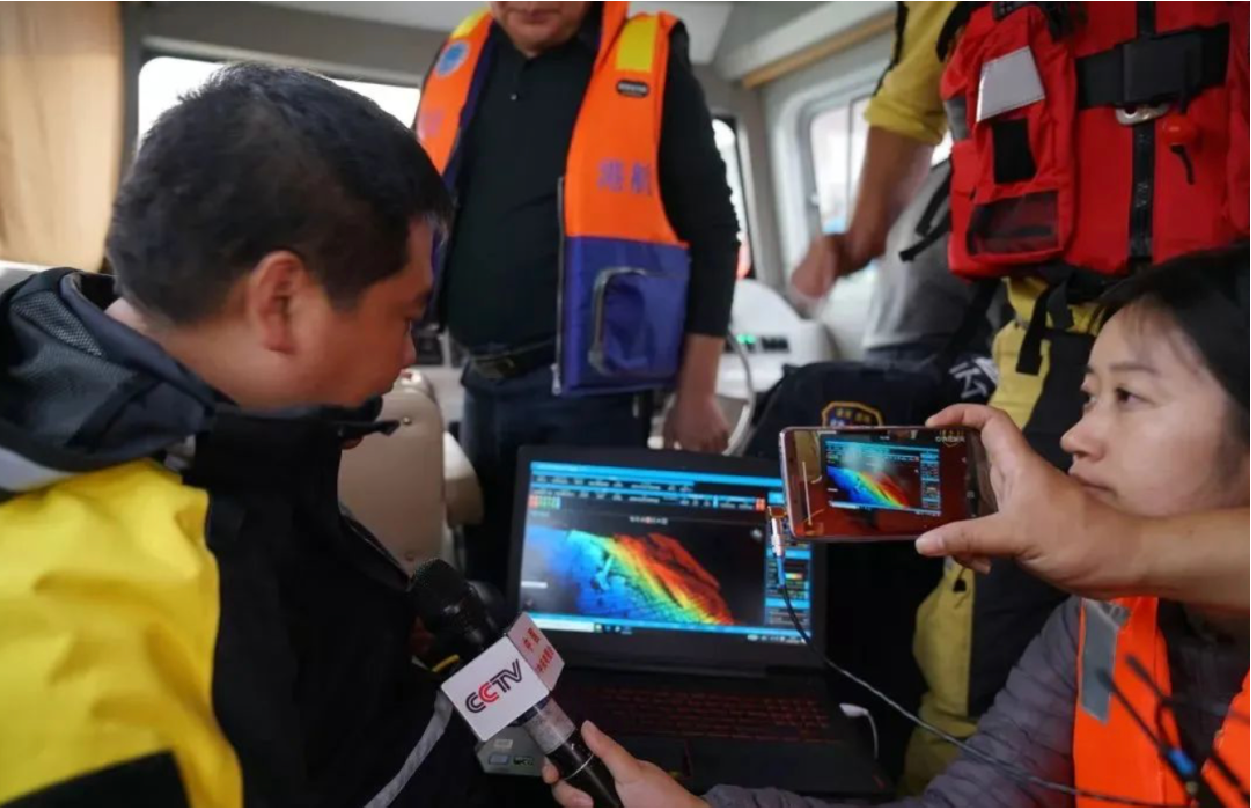 By Adhering to an Entrepreneurs Spirit of "Be Realistic and Pragmatic", He Stays True to the Public Welfare Undertakings and Leads the Philanthropic Acts of RTR
After graduating from Zhejiang University's school of management, HE Jun went to the United States for further education. After returning to China, he expertized in jewelry, gemology, and jewelry identification. The Gemological Institute founded by him also became a private national jewelry identification laboratory.
Even though he has achieved quite a huge success in his own field, HE Jun has not stopped himself from making progress in other areas. Driven by a strong sense of responsibility and dedication, HE Jun and several like-minded entrepreneurs founded the Ramunion together.
HE Jun once said that "I often question myself: as an overseas returnee and a young entrepreneur, how can I better serve and contribute to society?" According to HE Jun, the sole purpose of establishing the Ramunion is to "stay true to public welfare undertakings, carry out philanthropic acts and assimilate like-minded personages of the world".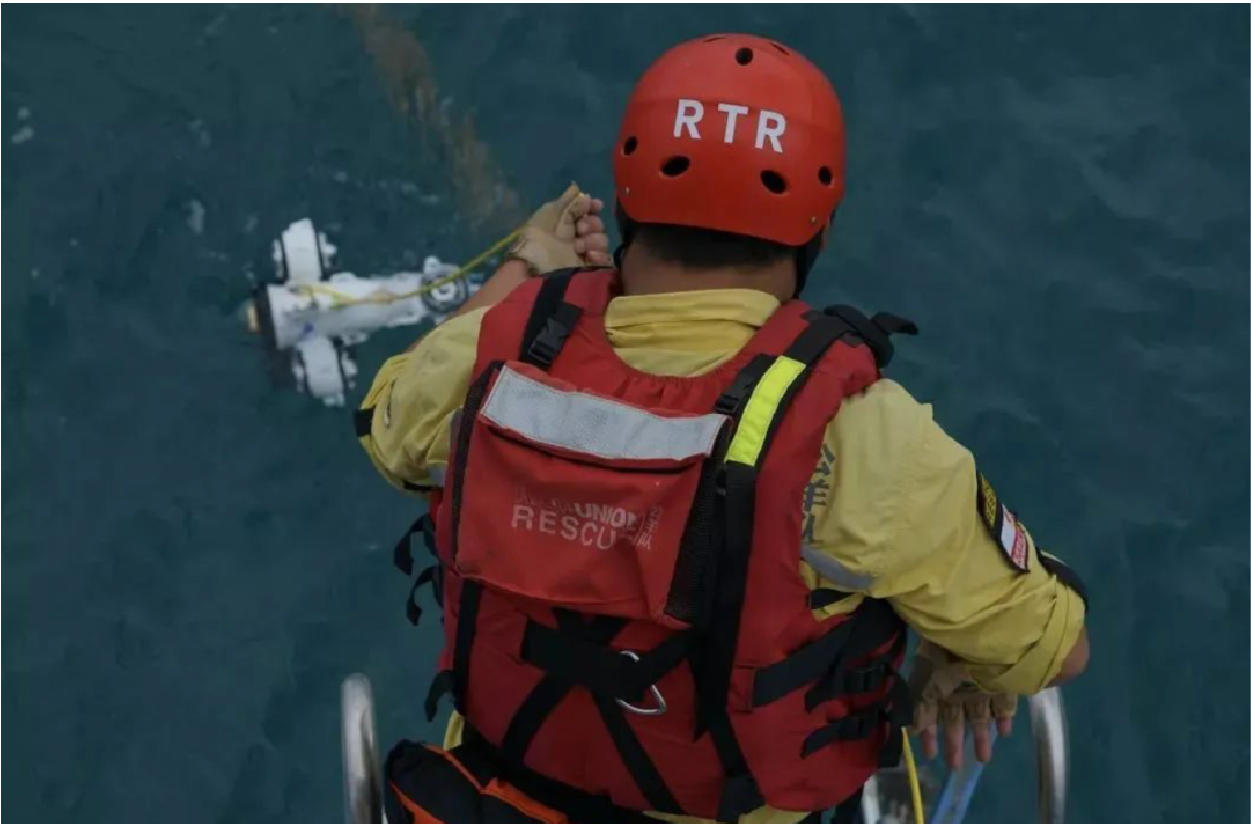 HE Jun also used the surplus funds from his own enterprise to support various public welfare relief and elderly care services of Ramunion.
By adhering to an entrepreneurs spirit of "be realistic and pragmatic", we need to abide by the essence of development by developing the public welfare rescue service program with the attitude of "solving problems as the ultimate purpose".
Keeping Love in Heart, He Leads the Ramunion to Become the Pioneer of Public Rescue Services
HE Jun has always devoted himself to public welfare undertakings and has successfully led a professional and high-standard international rescue volunteer team - the Rescue Team of Ramunion which carries out earthquake and other disaster rescue work in China and abroad alike. At present, the RTR has successfully carried out 287 major rescues, including 17 transnational rescues, and had successfully rescued more than 7,888 people.
Encouraged by the spirit of "Innovation" initiated by Zhejiang University's School of Management, HE Jun continues to explore and move forward in the rescue and public welfare undertakings and strives to deliver love and power to more people in various forms.
First, he founded the first ever spiritual caring class for the elderly and the disabled in China - the "Ramunion Public Welfare University". Because of his concerns for children in remote mountainous areas that are more prone to natural calamity, he provided financial support to build primary schools and clinics there, and also carried out poverty alleviation activities in winter.
In addition, the Hangzhou Ramunion Public Welfare Foundation, as funded by HE Jun, has granted subsidies to 225 impoverished college students nationwide in recent years.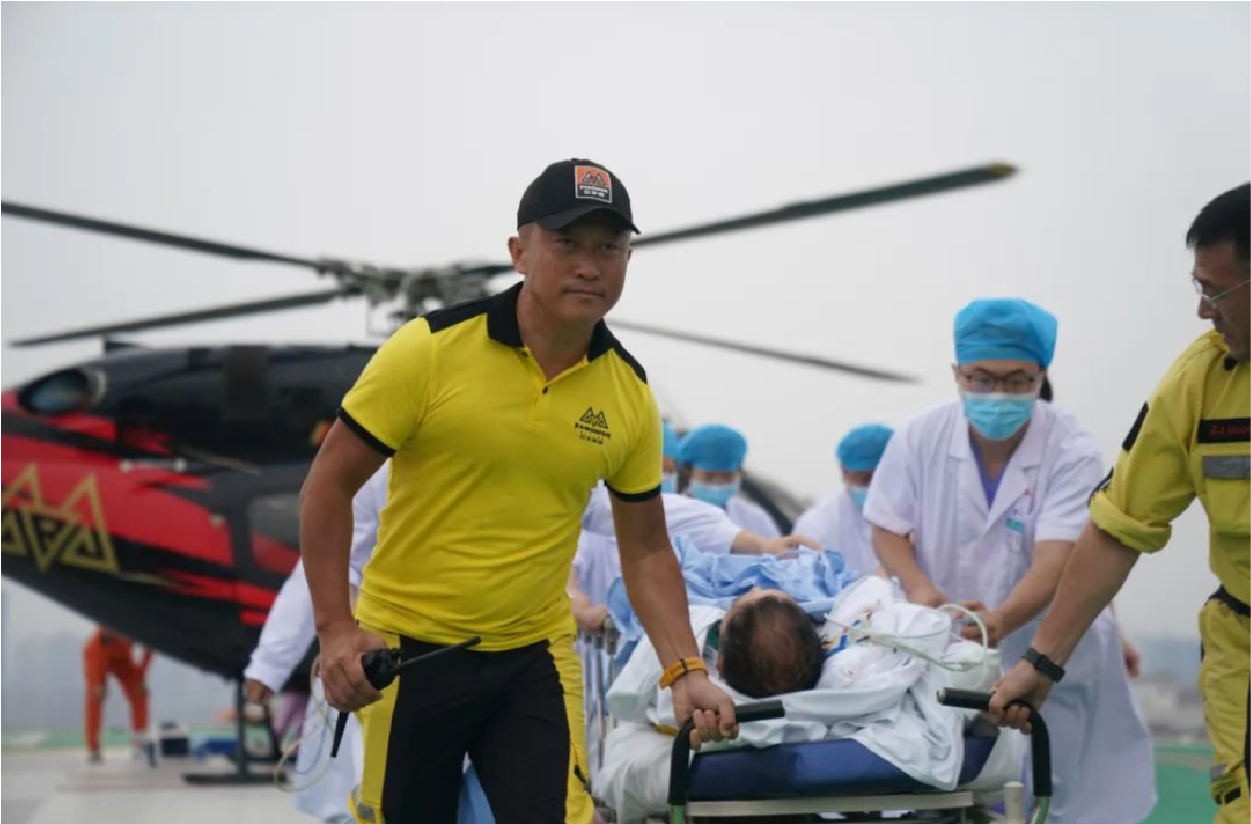 © 中国民主同盟 | China Democratic League
The contributions made by HE Jun and the Ramunion have not only been supported and phrased by all sectors of society but have also been approved by several governmental authorities.
On November 4, 2021, the first National Emergency Management System Advanced Model and Firefighting Loyal Guard Commendation Conference was held in the Great Hall of the People in Beijing. Among all the prize-winners, the Ramunion was awarded the title of "Advanced Collective of National Emergency Management System", thus becoming one of the only three social emergency rescue forces to receive this honor.
| | |
| --- | --- |
| " | This honor symbolizes the recognition of all contributions that Ramunion made for human welfare over the past few years." |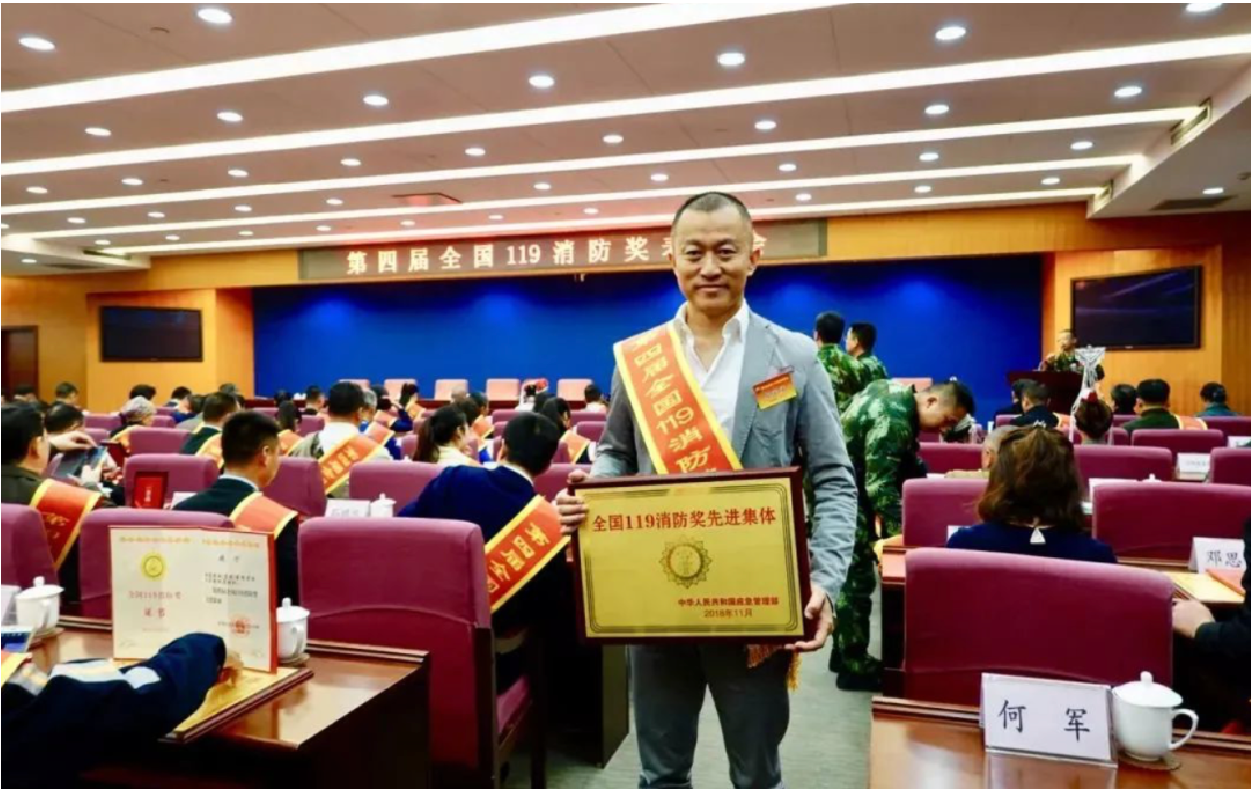 | | |
| --- | --- |
| " | In the future, all the volunteers of the Ramunion will continue to stay true to the mission of public welfare, provide exceptional volunteer services in a down-to-earth manner, and continue to contribute to the great rejuvenation of the Chinese nation." |
---
- We are proud of our School of Management Alumnus' efforts in helping people in need, and we sincerely hope for the speedy recovery of Turkey and the Turkish people after the devastating earthquake ❤
- The original article in Chinese is available  here