High Turnover at the "CIIE 2022" and Hot Sales at the "Double Eleven": Indications of a Rebound in Consumption?| Prof. WANG Xiaoyi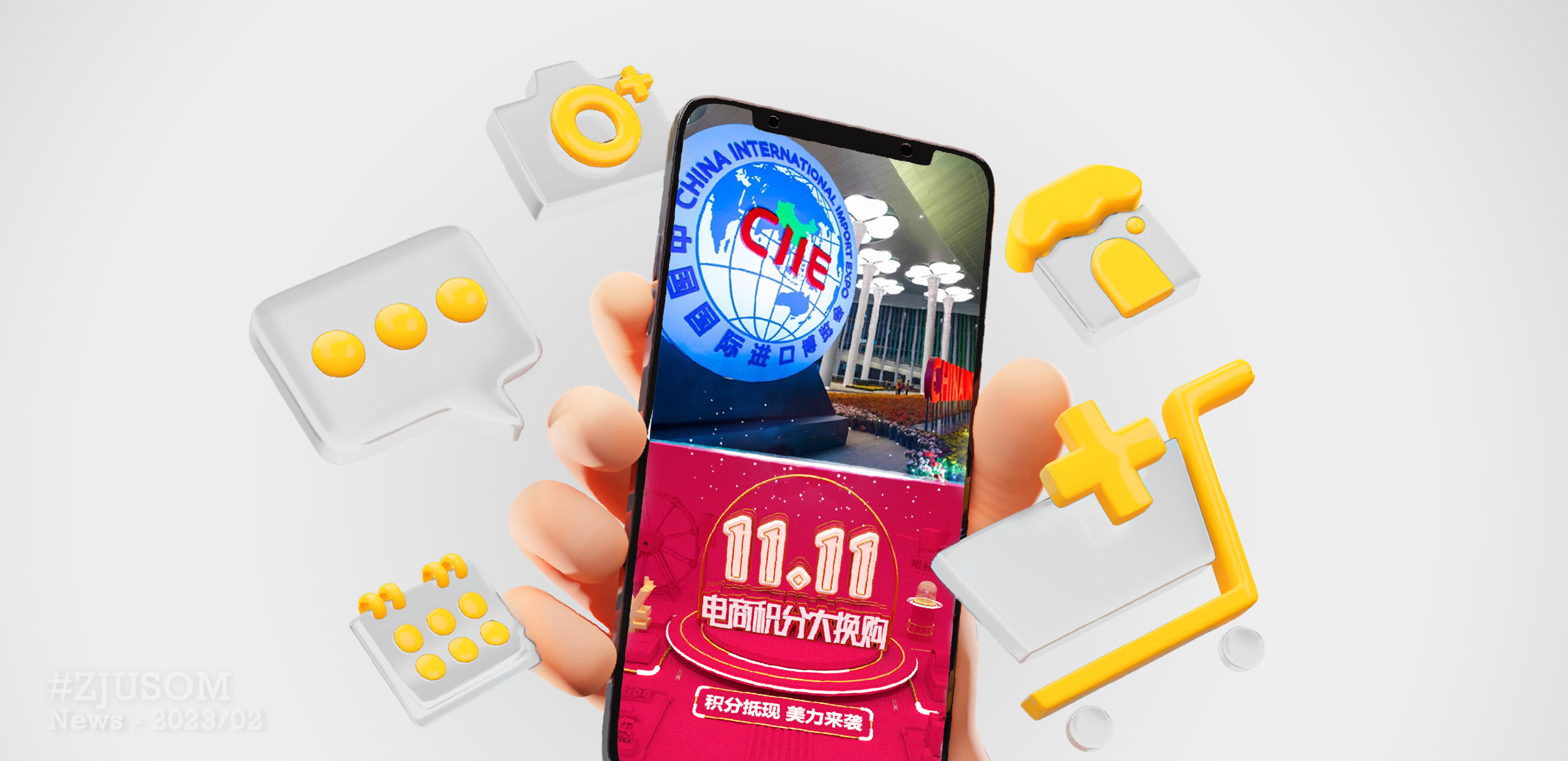 The 5th China International Import Expo (CIIE in short) reportedly brought together 145 national, regional, and international (including more than 280 Fortune 500 and industry-leading) enterprises and allegedly led to significant contractual agreements and business deals back in November 2022; a lot of companies regard the CIIE as a great platform with tremendous business opportunities. In addition, the "Double Eleven" Shopping Festival has also brought about a spending spree recently; consumption seems to have arrived at its inflection point. So, can we infer that the "spring" of consumption is almost here?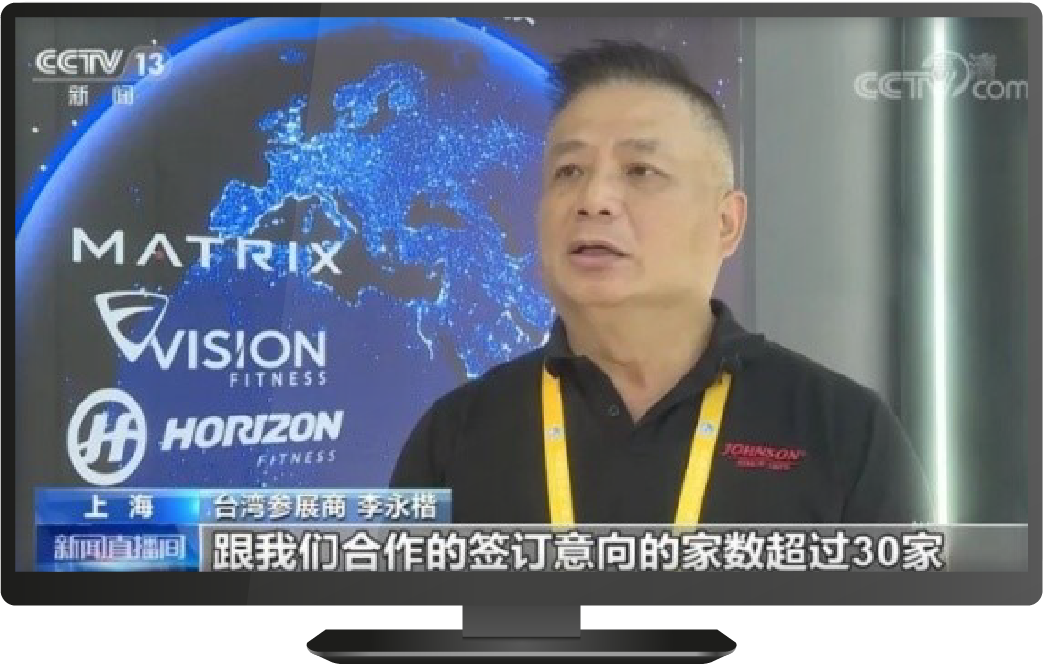 A screen-grab from ©CCTV13
Can enterprises further amplify the overflow effect of the CIIE after its closing, and how can they seize the opportunities "Double Eleven" brings every year?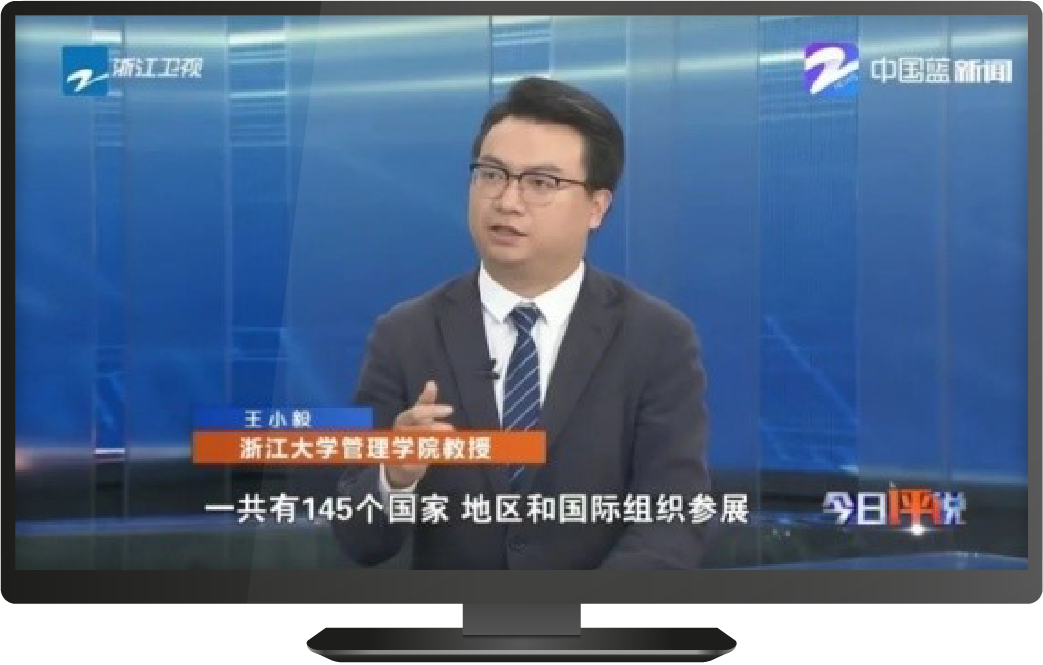 A screen-grab from Zhejiang Satellite TV《今日评说》
WANG Xiaoyi, a professor in the Marketing Department of Zhejiang University's School of Management, was recently invited to shed some light on these questions on Zhejiang Satellite TV.
WANG Xiaoyi  |  王小毅

School of Management, Zhejiang University




---




 

Academic Background: Academic background: WANG Xiaoyi, Assistant Dean of the School of Management Zhejiang University, Professor and Doctoral Supervisor of the Marketing Department, the first ever person to hold a doctorate of Neuro Marketing in China, and concurrently the Deputy Director of Neuro Management Laboratory of Zhejiang University. Research fields: field experiments of mobile marketing, artificial intelligence marketing, neuromarketing.

---

You can learn more about Prof. WANG Xiaoyi's academic background  here 
The Increasingly Large and Active Platform Provided by the CIIE Released Significant Signals
In 2022, due to the turbulent global political environment, recurring waves of the pandemic, and low consumption, many small and medium-sized businesses have experienced a significant decline in profits, and some have even abandoned the idea of investing in an innovative business venture in order to stay afloat.
However, while the global economy remained at its nadir, the 5th China International Import Expo acted as a catalyst in bringing a ray of sunshine to enterprises worldwide.
The commercial exhibition area of the 5th CIIE 2022 has been reportedly expanded to 366,000 square meters, which is nearly 100,000 square meters larger than the first one. Regular participants of the expo were joined in by many newcomers; besides the Fortune 500 companies and other industry-leading enterprises, the expo hosted a lot of new, more niche, and refined enterprises.
The exhibits at the Expo covered high-tech cutting-edge products from various countries, such as food, watches, jewelry, automobiles, medical equipment, large-scale equipment, artificial intelligence, etc.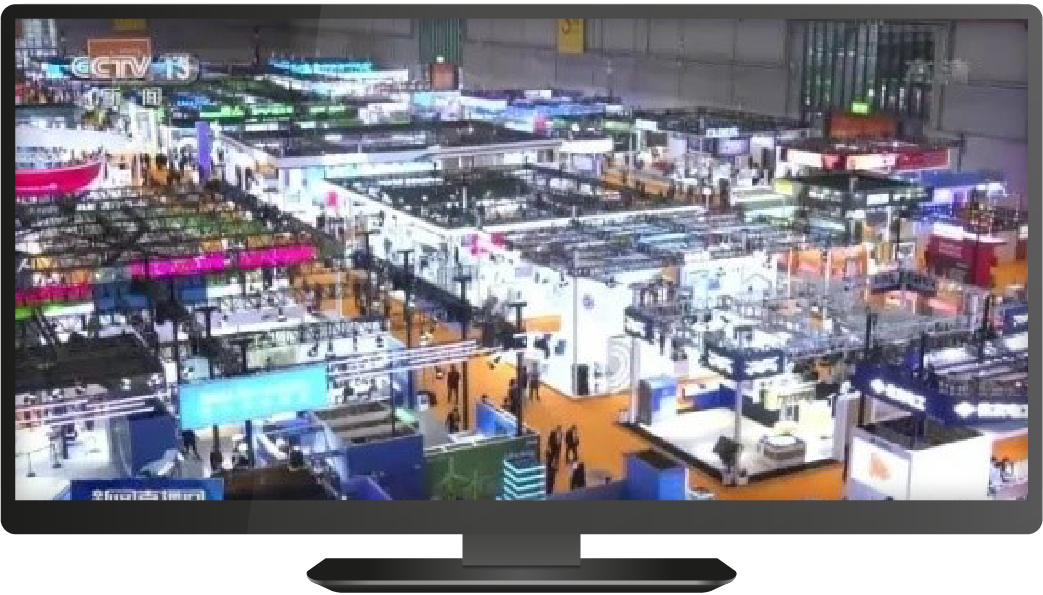 A screen-grab from ©CCTV13
The CIIE has attracted extensive participation from leading enterprises from all over the world, including three major seed industries, four major grain merchants and fifteen major pharmaceutical giants in the world. Some of them were new to the Asian and China's markets.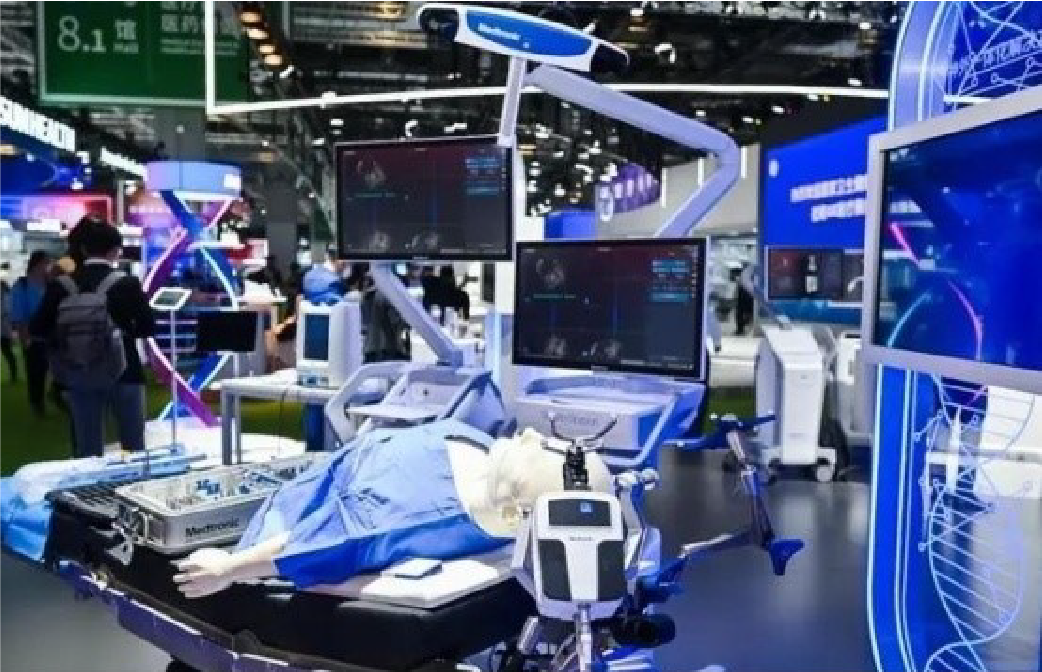 Positioning System for Neurosurgical Operation Displayed by Medtronic ©美敦力
Based on the purchase list of prominent enterprises at the Expo, it can be deduced that medical & health products and food and agricultural products were purchased significantly while green and low-carbon goods, which favor new energy, energy-saving, and environmental protection equipment, were highly favored.
This, to some extent, indicates a trend of transformation of the domestic economy and optimization of consumption structure.
Enterprises Should Give Full Play to Their Advantages in Order to Amplify the Overflow Effect
Although "high level of uncertainty" is still the main theme of the current era, we can see from the ebullient exhibitors and procurement groups from all over the world at CIIE 2022, that international enterprises are still confident in the Chinese market.
In this regard, Professor WANG Xiaoyi said that the CIIE provides a great platform for China to further re-enforce the ease of restrictions to open its market to the world and share "China's Opportunity" with the willing enterprises. Major Chinese cities ought to seize the opportunity brought on by the CIIE by actively implementing import development strategies and fully practicing four major functions of the CIIE, namely international procurement, investment promotion, cultural exchange, and opening up and cooperation.
By taking Zhejiang as an example, Professor WANG Xiaoyi said: "There is a saying that 'A Fine Fowl Perches Only on a Fine Tree.' ("凤凰不落无宝之地"). Chinese enterprises must fully utilize their unique advantages to achieve great growth using CIIE's platform."
For Zhejiang, its unique advantages lie in its broad market, as well as its increasingly complete industrial chain and industrial cluster. The procurement scope of Zhejiang in the 5th CIIE mainly consists of six fields: medicines, automobiles, service trade, technical equipment, consumer goods, and food & agricultural products. As Zhejiang is currently striving to build three highlands for scientific innovation, namely, "Internet+", "Life Health" and "Advanced Materials", many related industries require a makeover and an in-depth transformation, which of course creates potential for high-quality foreign investment projects.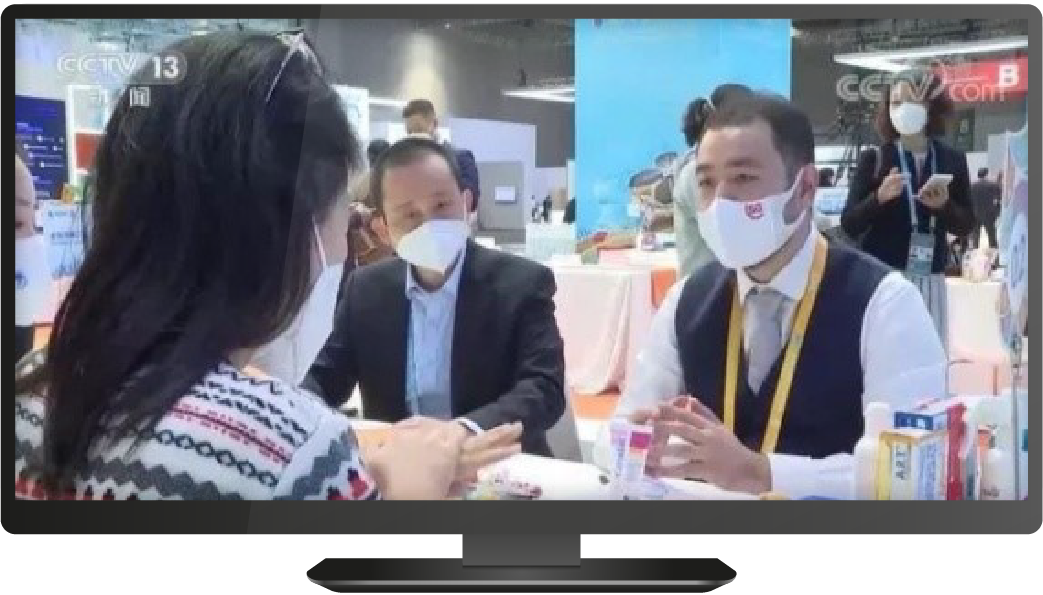 A screen-grab from ©CCTV13
Will Consumption Recover Significantly?
The CIIE and the "Double Eleven" shopping festival were simultaneously occurring.
The "Double Eleven" shopping festival, which has been held for the last 14 years, is no longer a novelty to consumers. The competition among major merchants is no longer about sales volume, but about user experience and consumption experience. Rationality among consumers supposedly also increased as they have reportedly claimed that they won't fall prey to sales promotions and create demand.
However, data disclosed by e-commerce giants show that sales were as high as had been predicted. For example, during the last four hours of October 24th, Taobao Live caught the attention of consumers due to the job-hopping of Luo Yonghao; it reportedly generated 130 live broadcast rooms with their pre-sale amount of over RMB 10 million. "Sales have increased and we have 10 million followers now," disclosed by the relevant person in charge of "Make Friends" – the former employer of Luo Yonghao.
Both the CIIE and the "Double Eleven" were successful, but does this mean consumption will soon recover significantly?
Some are preparing accordingly in response to the recovery of consumption. However, according to Professor WANG Xiaoyi, "The spring of consumption will not be far away, but it will not come soon."
He said that, at present, the economic downturn is a global phenomenon, and the economic system is waiting to be resumed. The CIIE and the "Double Eleven" Shopping Festival are just stimulating factors but aren't the imperatives for a global consumption recovery. The actual imperative lies in the mutual openness between countries, rather than self-seclusion and self-reliance.
"In addition to stimulating domestic demand, supply ought to be proportionally promoted by fully utilizing the potential of advanced manufacturing, technological products, and digital economy; so that the supply of important products like medicine, agricultural products, and food can be ensured and the economy can be jump-started by recovering consumption. In this regard, China has fully demonstrated its determination to the world."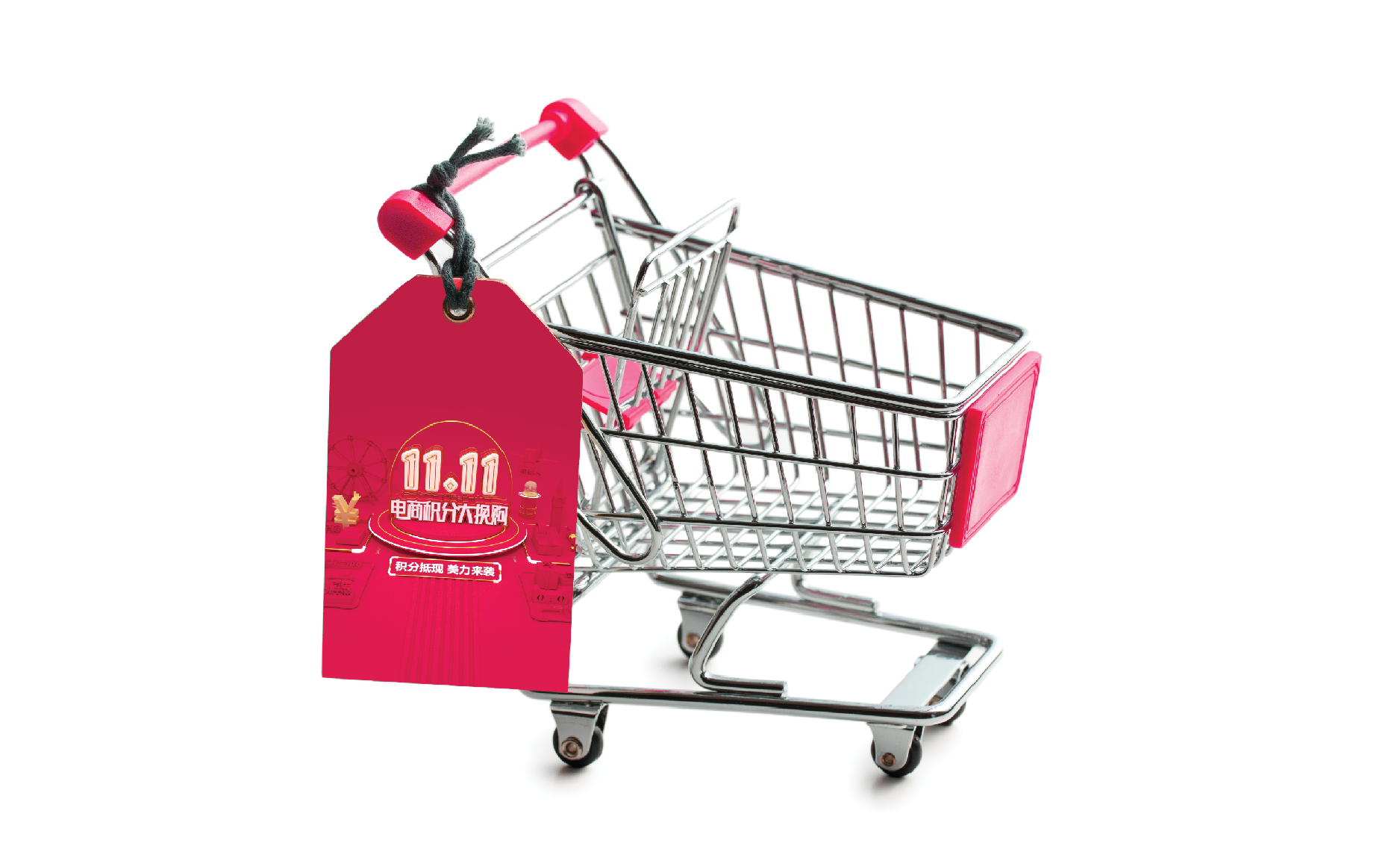 Is the "Double Eleven" An Opportunity? – Yes, But We Should Also Be Aware of Its Negative Effects
For many business owners, "Double Eleven" is not only one of the most important opportunities that can help them meet their annual performance goals but also a platform that can assist in unprecedented growth.
Therefore, naturally, "Double Eleven" in 2022 can be described as a "underground hustle", all merchants were racking their wits about the sales volume and users.
For example, JD and Tmall issued a consumption coupon for its PLUS members, which bears a comparatively higher amount than that was issued to common users; in addition to cross-store discount activities when spending enough, Tiktok e-commerce also provided merchants with multiple resources such as the homepage of TikTok store, shopping cart, product details page, and page for add-on items, etc.
In this regard, Professor WANG Xiaoyi said that blindly pursuing sales growth during the "Double Eleven" is not vital to achieving high-quality development. Merchants need to be aware of the negative impact of the "Double Eleven".
In its essence, the "Double Eleven" is just a sales tactic that helped business owners quickly reduce inventories and recoup funds at the end of the year in order to invest in new products for the next year. With the ubiquity of the Internet economy, the "Double Eleven" has gradually been endowed with some new connotations. For example, merchants can establish brand advantages through the "Double Eleven" campaign; with the help of big data, platforms can implement strategic marketing techniques, thus achieving a historic high sales volume on November 11th.
However, due to the impact of the pandemic and other factors in recent years, the "Double Eleven" effect has been fading. At the same time, we can also see that, although it can stimulate overall sales growth by drastically decreasing inventory and implementing promotional activities based on targeted advertising, the goal of "high-quality development" is far from being achieved.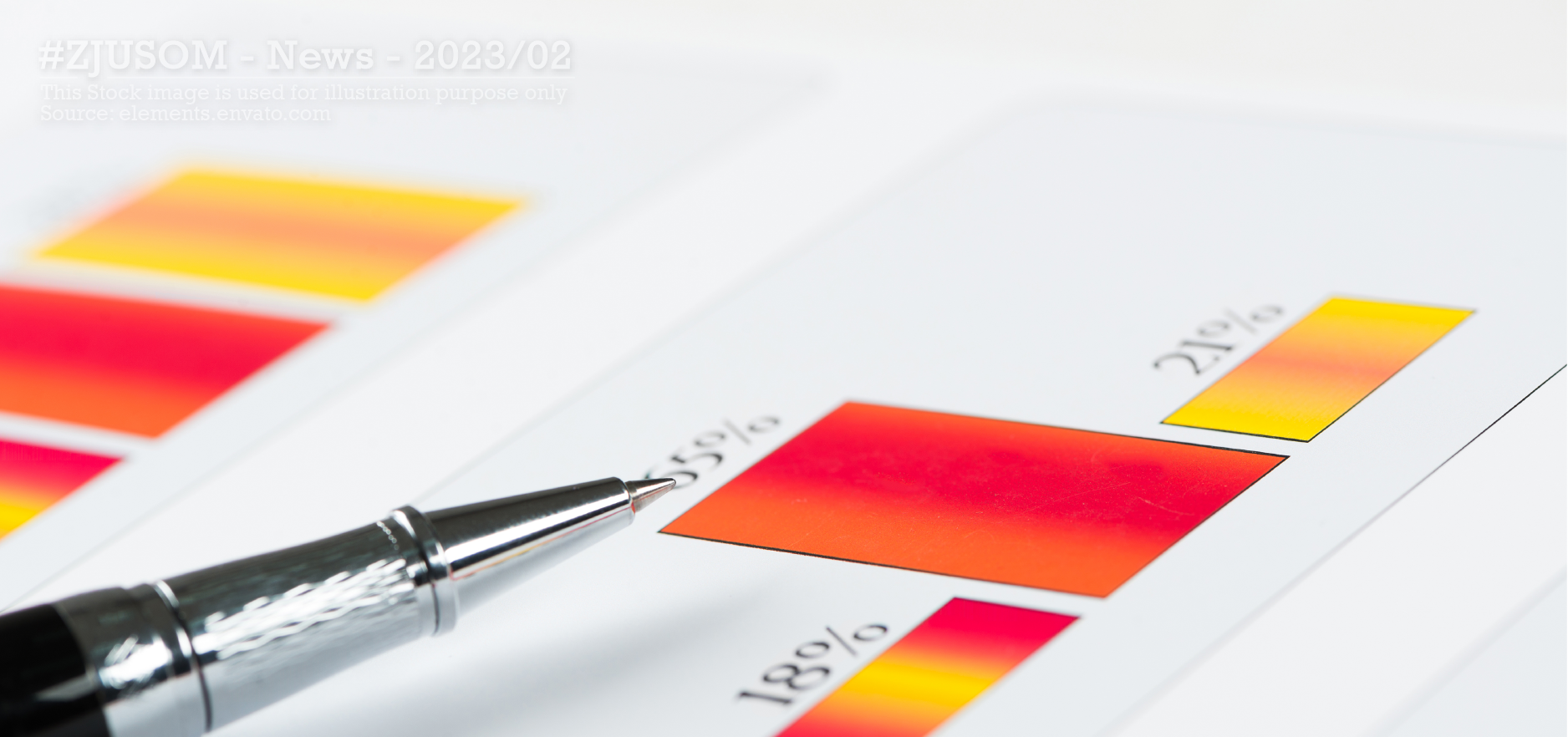 On the merchant's end, some merchants were engaged in rat races to pursue the so-called ranking lists. As a result, their capability to resist inventory risk declined. They were not able to collect their payment for goods, were possibly unprofitable, or their profit didn't cover their inventory cost, making them unable to carry out production and sales for the next year on a sustainable basis.
On the consumption end, the "Double Eleven" promotion may cause excessive procurement and lead to the waste of resources, which is contradictory to the basic requirements of green and sustainable consumption patterns.
On the supply chain end, the "Double Eleven" also resulted in the fluctuation of the supply chain, transferred a lot of pressure from the supply chain to the society, and led to the waste of social resources, as it created no additional social and economic growth.
"Through the analysis from these three perspectives, we can see that the Double Eleven has actually brought about a lot of negative effects." Therefore, Professor WANG Xiaoyi suggested that merchants should not blindly regard the "Double Eleven" as an opportunity to pursue good sales performance. Instead, they should stick to the way of high-quality development, which is more rational and sustainable, and is supported by a stable and flexible supply chain.
---
- The original article in Chinese is available  here