Prof. XU Qingrui, Academician of Chinese Academy of Engineering, received the Fudan Award for Lifetime Achievement in Management Science
2021-12-01
Prof. XU Qingrui, academician of Chinese Academy of Engineering and professor of ZJU-SOM, was conferred the Fudan Award for Lifetime Achievement in Management Science by the Fudan Premium Fund of Management on November, 26, 2021.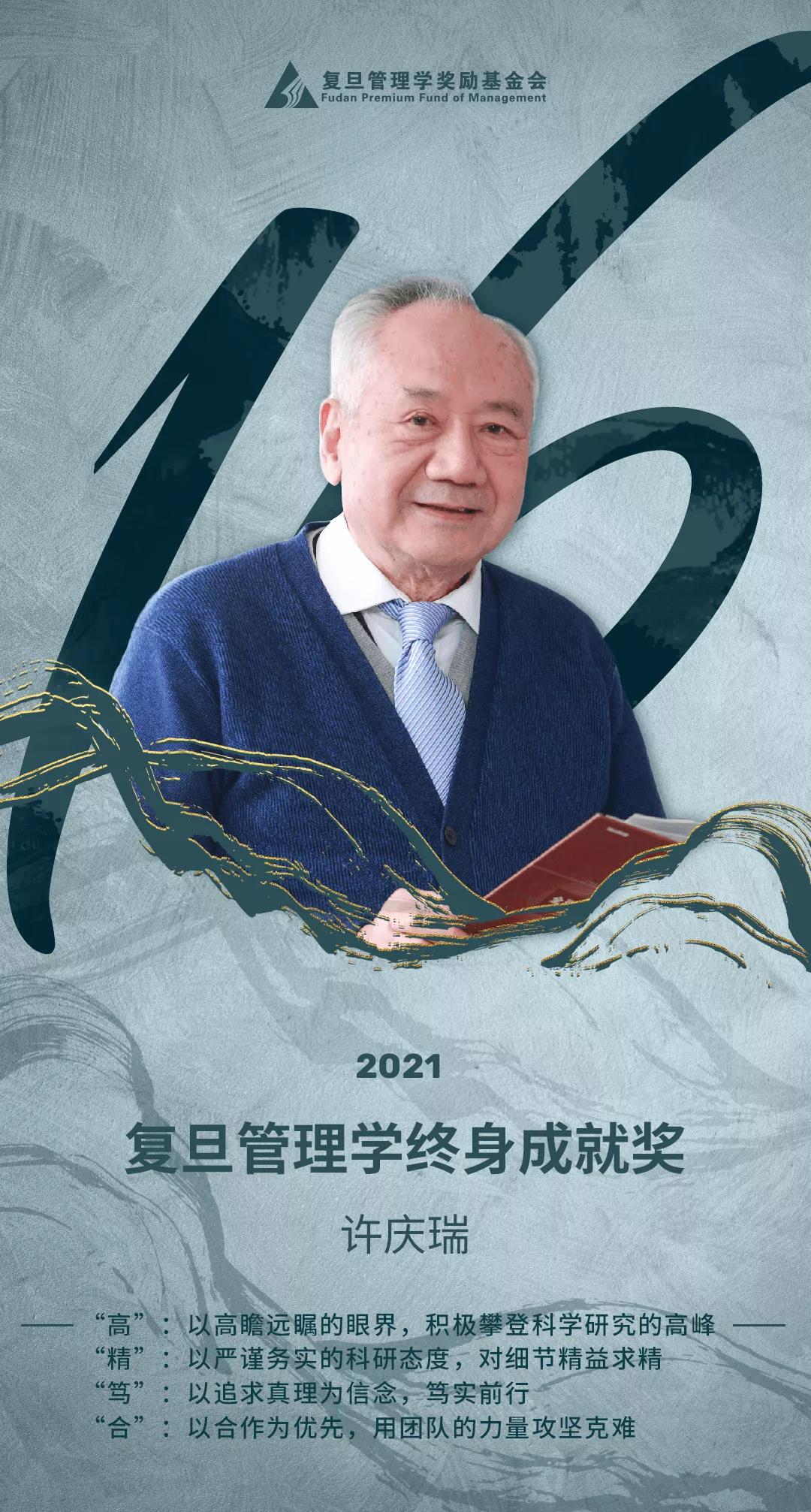 Prof. XU Qingrui, Laureate of 2021 Fudan Award for Lifetime Achievement in Management Science  
Prof. XU is the first scholar in China to propose the idea that enterprises lie at the core of technological innovation. He has put forward the theories of "Secondary Innovation Management", "Portfolio Innovation Management", and "Total Innovation Management", forming the theoretical system of technological innovation management with Chinese characteristics. For decades, he has specialized on the application of technology innovation in sustainable development, business management and education management, and led his team to conduct deep investigation in Chinese companies, helping them build technological innovation platforms.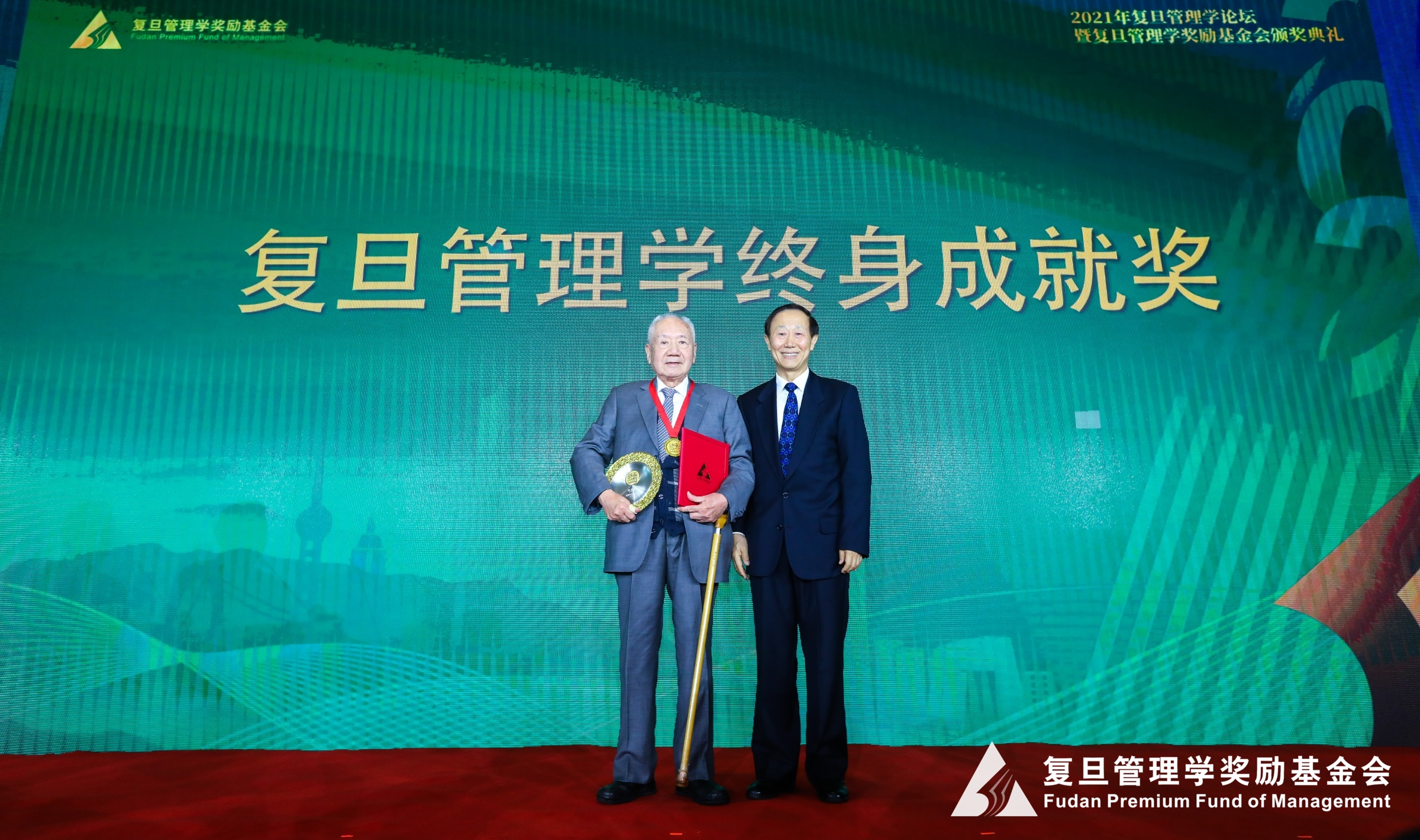 Besides research achievements, Prof. XU has also contributed to the discipline development and talent cultivation of Management Science. He promoted the establishment of the discipline of Industrial Management Engineering and Technological Innovation Management in Zhejiang University and cultivated the first group of technological innovation management talents in China.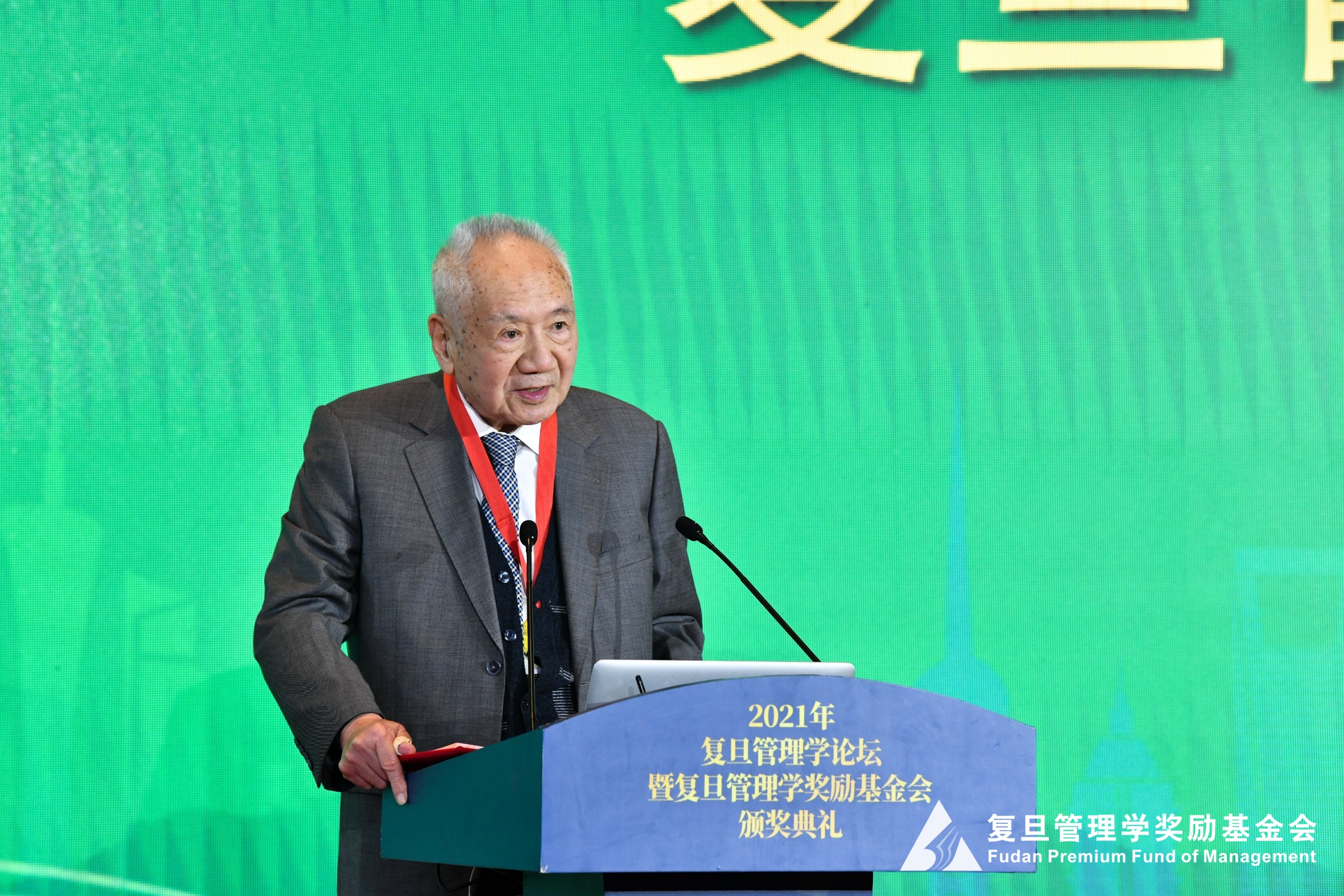 Prof. XU, now in his 90s, said at the awarding ceremony "I would like to thank Fudan Premium Fund of Management for awarding me this honor. This award is not a personal honor, but an appreciation and encouragement to our whole team! Our team will continue to make persistent efforts for the development of innovation!"
Fudan Premium Fund of Management was founded in 2005 to honor those who have made outstanding contributions to the field of management in China. The foundation grants the Fudan Award of Management every year and has awarded 62 researchers and entrepreneurs in the field of management over the past 16 years.
Picture source: Fudan Premium Fund of Management