Two Zhejiang University alumni are listed on Forbes China Top 100 Businesswomen 2021
Published a week before the much-celebrated Women's Day on Mar.8, Forbes China Top 100 Businesswomen 2021 highlights accomplished female leaders by their company's business performance, market size and areas of innovation, and includes 46 new names this year, many in pharmaceuticals. The average age of the women on the list is 50, with more than half educated to Master's level and above, and a quarter having studied abroad. The total market value of the listed companies exceeds 12 trillion yuan. Ms. CAO Xiaochun, Alumni of Zhejiang University, Co-founder and President of Hangzhou Tigermed, is ranked 7th and Ms. FAN Minhua, EMBA Alumni of School of Management Zhejiang University, Chairman and President of Poly Pharm, is ranked 83rd.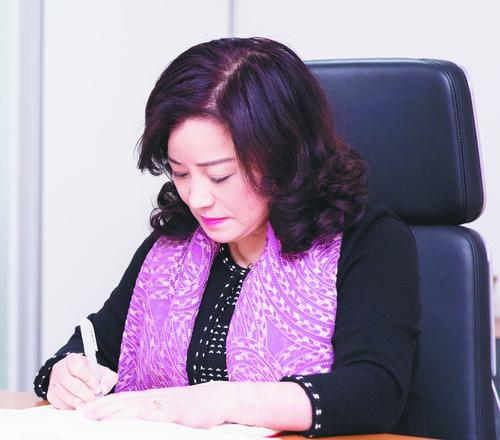 Ms. FAN Minhua, founded Hainan Poly Pharm Co. Ltd. in June 1992. As a technology-based entrepreneur, she attaches great importance to science and technology. She has been honored as EMBA Off-campus Practice Expert of School of Management, Zhejiang University, "Hainan Top 10 Female Entrepreneurs", and awarded "Achievement Award of Hainan Enterprise Technology Innovation Management" for her favorable contribution and achievements in the industry.
Founded in 1992, Hainan Poly Pharm Co. Ltd. is a high-tech enterprise, specialized in the research and development,production and sales of chemicio-pharmaceutical preparations. It has passed the certification of leading internationalized pharmaceutical companies in China. Its production lines have passed the new GMP certification for domestic drugs. The production line of APIs and freeze-dried powder injections has passed the audit of relevant manufacturing practices (cGMP, GMP) of the US FDA, EU EMA and WHO; the production line of small-volume injection has passed the GMP audit of EU EMA. Hainan Poly also has been rated as an excellent enterprise in pharmaceutical industry of Hainan Province. In June 2015, Poly's pharmaceutical preparation production base was recognized as an intelligent manufacturing pilot demonstration project (intelligent factory for pharmaceutical preparation production) by the Ministry of Industry and Information Technology. Poly adheres to the orientation of technological innovation, and has obtained 49 patented technologies and 76 production approval numbers. On March 28, 2017, Hainan Poly Pharm Co. Ltd. listed on the Growth Enterprise Board of Shenzhen Stock Exchange.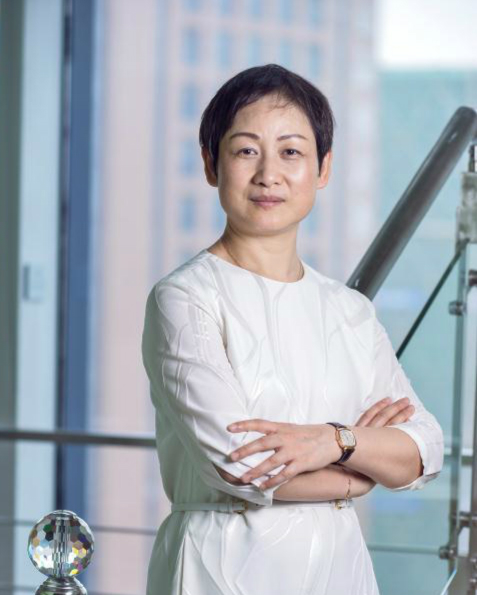 Ms. CAO Xiaochun, Co-founder and President of Tigermed Co., Ltd., was graduated from Zhejiang University with a master's degree in pharmacy in 2003. She has more than 25 years of experience in drug research and development, registration and clinical research, as well as rich experience in business management.
As the leading clinical Contract Research Organization (CRO) in China, Tigermed is dedicated to provide services for new drug research and development and other supporting services to global and Chinese pharmaceutical and biotechnology companies. Since its inception in 2004, Tigermed has always embraced new technologies and partnerships to accelerate product development and generate the clinical evidence that their clients require to demonstrate real-world value. Tigermed positions itself as a compliant business, stands firm on being quality-oriented, adheres to the strategy of "Global Excellence, China Expertise", keeps innovating its own mindset, technologies, service and operational models to respond to changes in the pharmaceutical industry and the rapid growth of the Company and works hand in hand with stakeholders towards sustainability.