Time and Location: June 15th, 19:00-21:00 PM (GMT+8), Room AAB 613 (Hong Kong Baptist University)
Arrangement: On June 14-18, the International Association for Chinese Management Research  #IACMR  is organizing a conference in Hong Kong. Representatives from our School of Management at Zhejiang University will also be attending the conference.
Additionally, on June 15th, from 7 to 9 PM, we will be hosting a reception at Hong Kong Baptist University, located at 15 Baptist University Rd., Room AAB 613 (see in  QQ Maps  or  Google Maps ). We warmly welcome academics and Ph.D. candidates who are interested in applying for faculty positions at #ZJUSOM to join us at the event!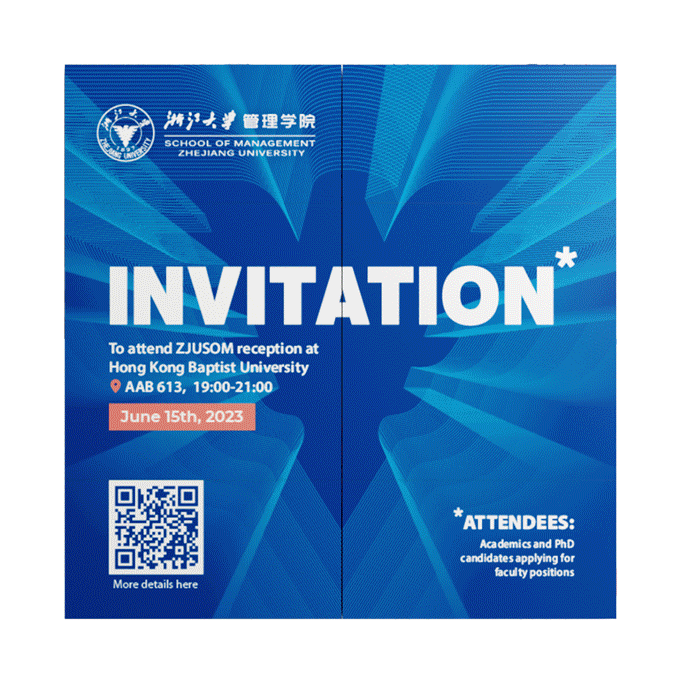 For more information about requirements and available positions, please click  here  to access the WeChat article (bilingual: English and 中文).