Over the summer, as the heat rose, the first-store economy emerged alongside.
When Moutai Ice Cream opened its flagship store in Hangzhou, it achieved sales of over RMB2 million in its first week. Eager crowds greeted the high-end cosmetics brand HOURGLASS, which opened its first mainland China store in Hangzhous Intime Department Store on Wulin Square. Furthermore, when leading tea-based drinks brand CHAGEE debuted in Hangzhou, it sold over 3,400 cups in one day alone.
During a press conference of the State Council Information Office on 01 March 2022, Commerce Minister WANG Wentao pledged support for the first-store economy and the debut economy, alongside developing new consumer models based on customization, experience, AI, and fashion in qualifying cities.
First store launches have been widespread and vigorous in Beijing and Shanghai since 2018. Zhejiang, in 2019, designated first store launches as a significant measure to boost the economy. In recent years, first stores have emerged successively across various commercial clusters, significantly stimulating consumer enthusiasm.    
Why have local governments encouraged the development of the first-store economy? What consumer models and trends will emerge as a result?
In response to these questions, WANG Xiaoyi, a professor in the School of Management at Zhejiang University, stated that the first-store economy offers a new framework for local brands to explore new business models and products while cultivating robust consumer markets at urban and regional levels.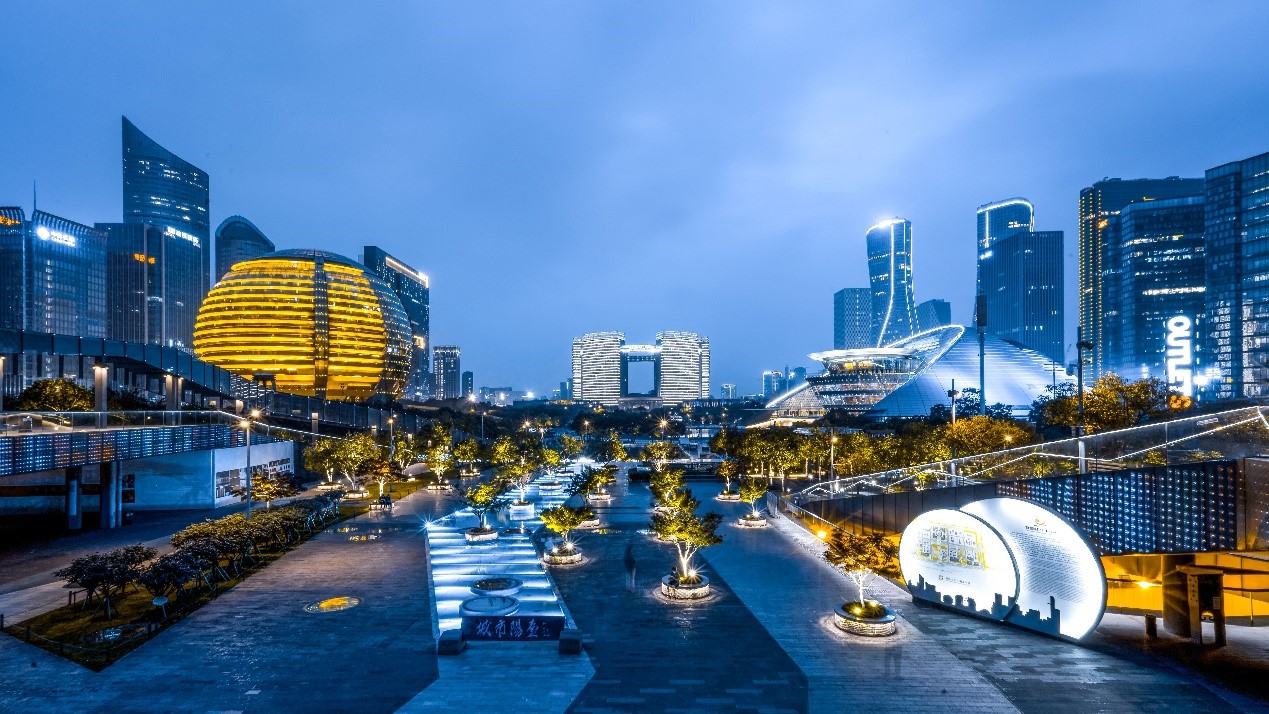 1
The first-store economy as a consumption catalyst
The European-style atrium of the Kerry Center in Hangzhou is decorated with outdoor plants and colorful flowers. Among the choices on offer are Italian-style pizza, charcuterie, fine wines, aged steak, roast chicken, and ice cream, all served al fresco by Alimentari Grande. In November last year, this popular Shanghai-based restaurant chose Zhejiang to open its first store outside Shanghai.     
According to a manager at Alimentari Grande, "despite the considerable overall impact of COVID-19 on the catering industry, our restaurant remained popular after we resumed business on 01 May. On the weekends, customers were queuing for a table."
LEGO opened its first store in Hangzhou in June 2020. In April last year, Canadian coffee chain Tim Hortons was settling into its new location in Ningbo's Tianyi Square to solid consumer enthusiasm.
In addition to overseas brands, local brands have also pursued new development by opening their first stores, often trending on social media as a result. Trending Chinese brands tend to emerge in commercial clusters like doves greeting the sunrise.  
On 09 July, Moutai Ice Cream officially opened its first Zhejiang store (its sixth store in China) at
Hubin 88 near Hangzhous West Lake, bringing cool comfort on hot summer days.
"The first-store economy provides an opportunity to experiment and enables the realization of brand-new marketing concepts." In January of this year, Baixiao T, an emerging clothing brand based in Ningbo, opened its first offline store. With sales reaching RMB142,000 on day one, Baixiao T founder ZHANG Yong said, "to maximize consumer recognition, retailers should focus on product quality and service, alongside the integration of online and offline experiences. Our first offline store can provide new scope for our company to succeed."
According to a manager at Intime Department Store, "to connect with next-generation consumer markets, brand owners and shopping malls need to understand the ideas of young people." In the first half of this year, Intime introduced seven first stores (measured at provincial or national levels) in Zhejiang.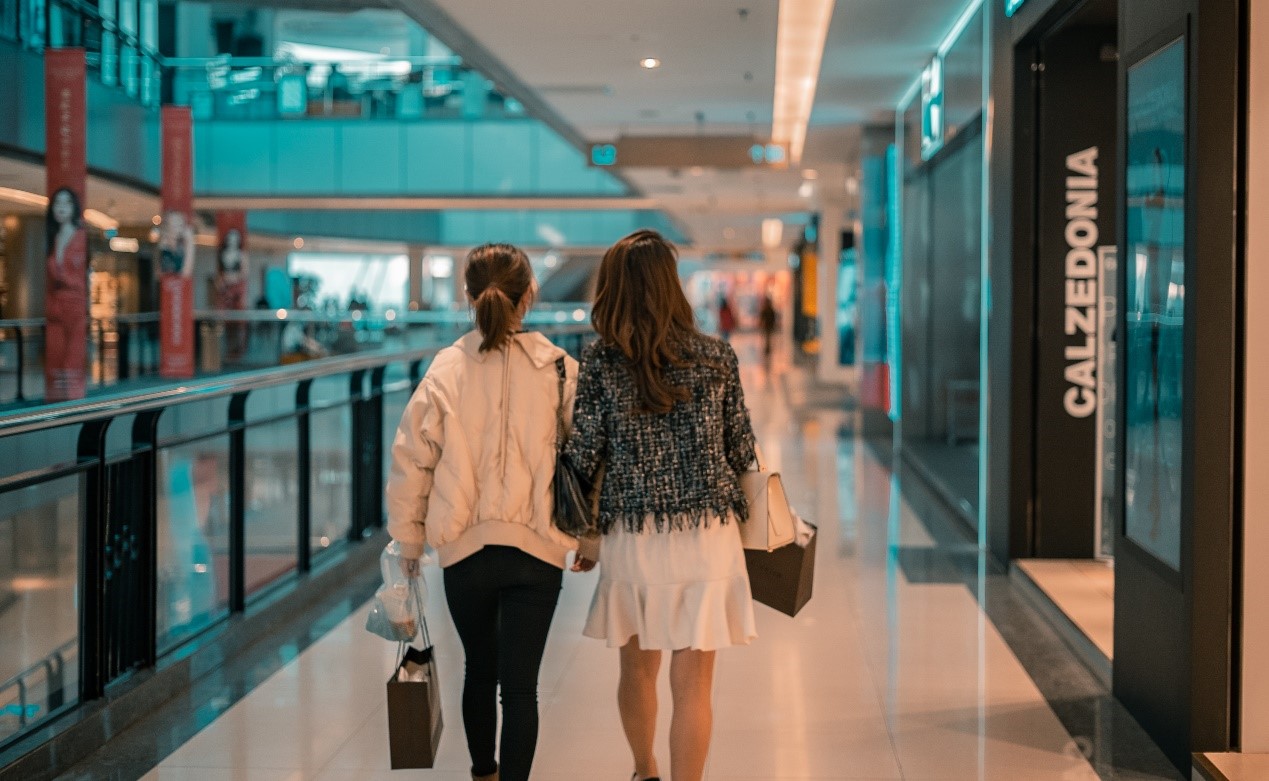 2
A new commercial vitality indicator
According to Wang Kai, General Manager of Maotai Ice Cream, "Hangzhou is the leading city for the digital economy with its consumer markets defined by young, fashionable, and vigorous people. Its therefore proven an ideal location for Maotai to open its first Zhejiang store." Following its Hangzhou debut, Maotai opened stores in Wuhan, Changsha, Guangzhou, and Shenzhen on 09 July.
Measuring the number of first stores in the top ten cities in China released by on its
The winshang.com 2021 Urban Commercial Vitality Ranking ranks Hangzhou in fourth place, ahead of Guangzhou, Shenzhen, and Chongqing and behind Shanghai, Beijing, and Chengdu. In 2021, Hangzhou and Ningbo introduced 223 and 221 first stores, respectively.
Hangzhous advanced IT sector and Ningbos status as a major port make them especially attractive for first-store openings. According to WANG Xiaoyi, "Robust consumption and developed consumer markets characterize Hangzhou and Ningbo. Furthermore, the people of Zhejiang are known for their strong propensity for innovation; local brands frequently use first stores to launch new formats and products."
According to an Hangzhou Municipal Bureau of Commerce official, "consumer spending is a vital indicator as the city works to become a global consumption center. Therefore, developing the first-store economy and debut economy, alongside rapid concentration of high-end brand resources, are important paths for Hangzhou to build itself as a global consumption center."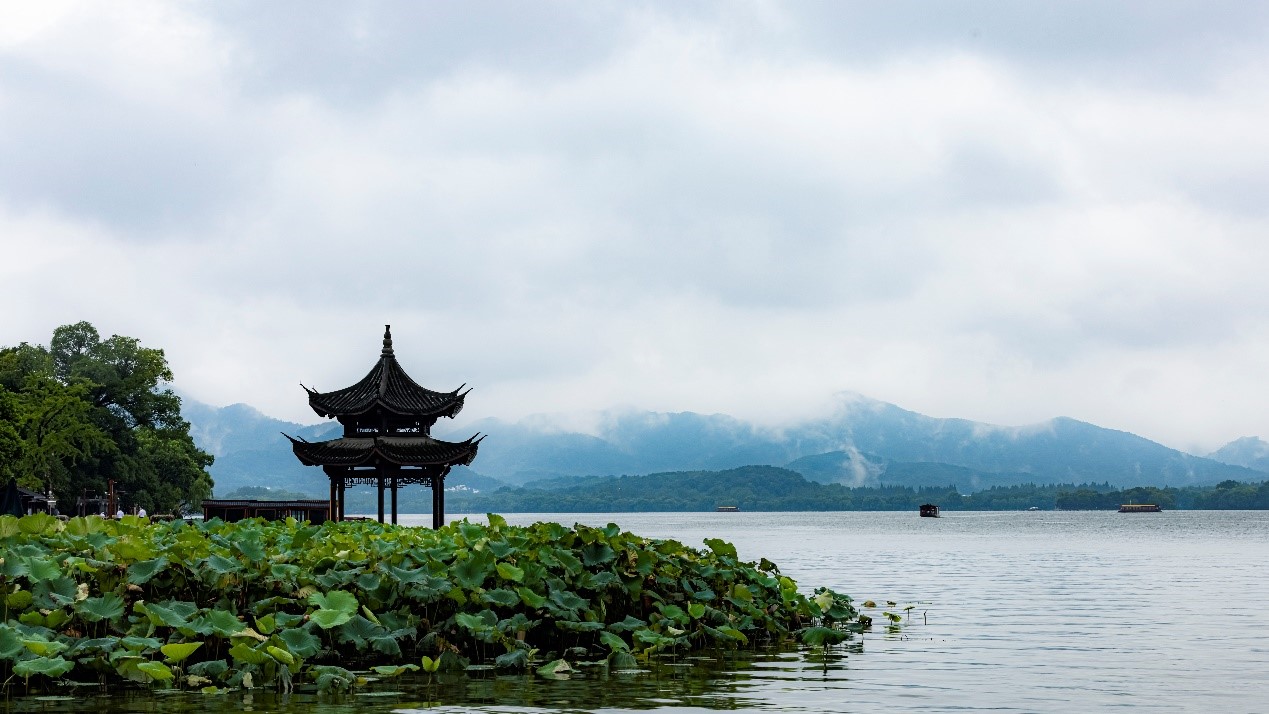 3
How first stores achieve long-lasting prosperity
Some first stores achieve long-lasting prosperity, while others are like a flash in the pan.
"Hangzhous milk tea shops are characterized by high brand turnover; some popular brands disappear after a year or two," observed Chen Cong, a young person in Hangzhou. Chen uses social media to stay aware of food and beverage brands opening their first stores. Recently, however, shes seen some milk tea shops that were once booming now have few customers.
The failure of these FMCG brands may be attributed to a lack of originality; when consumer demand is gradually overwhelmed by supply, consumers lose interest in Internet-famous stores that lack defining characteristics.
According to WANG Xiaoyi, "consumer repurchasing behavior relies on product quality." Moreover, a stores long-term prosperity depends on its underlying business model. Converting the short-term consumer enthusiasm obtained through first store openings into consumer repurchasing behavior is therefore crucial to securing long-term growth. "Brand value and continuous investment in research and development capabilities are all key factors in the long run."
In the fiercely competitive tea-based drinks market, many brands have developed locally-influenced products while regularly adjusting and updating products according to consumer feedback. According to ZHANG Junjie, founder and CEO of CHAGEE, "new featured products launched in the CHAGEE Hangzhou Store are based around West Lake Longjing Tea and have proven very popular. In addition, in terms of packaging design, we focus on conforming to the style preferences of Hangzhou."
The long-term success of first stores will depend not only on their efforts but also on the citys support. Permanent resident population, consumption capacity, and business environment are indispensable factors for the sustainable development of first stores.
A few days ago, Hangzhou issued its Detailed Rules for the Implementation of the Policy on Promoting the Transformation and Upgrading of Consumption in Hangzhou by Developing First Store Economy. Likewise, Ningbo is also planning to formulate supportive policies. As such, Zhejiang has demonstrated its determination to support the development of the first-store economy.
This is a translation of the article by DUAN Ting published on Apr. 27th on ZJU-SOM WeChat Official Account.
Editor: DUAN Ting, ZHU Yudi
Picture Source:Qianku