Notable outcomes of research on solving new retail management problems led by Professor YANG Yi published in UTD24 journals
Until recently, consumer retail activity was primarily restricted to brick and mortar (B&M) stores. However, extensive development and popularization of the Internet, alongside accelerated evolution in retail practices, have significantly changed consumption patterns.
Retail has been transformed, both within China and globally, prompting reevaluation of traditional retail models. Traditional models keep online and offline venues separate, creating value via either e-commerce or B&M stores. However, new retail models integrate online and offline formats centered around consumer experience, co-creating value based on customer needs.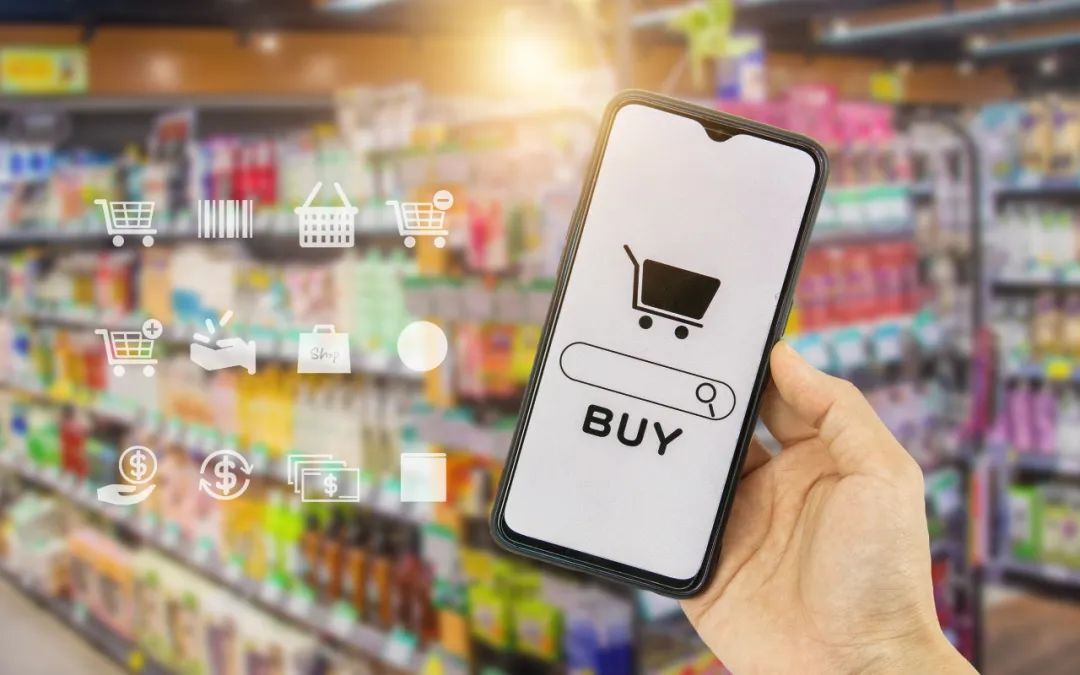 New retail can achieve enhanced data-driven synergies with omnichannel collaborations between online and offline venues. Nonetheless, new retail also presents resource allocation, profit distribution, dynamic pricing, omnichannel inventory management, and logistical challenges.
Accordingly, Deputy Dean of the School of Management at Zhejiang University, Professor YANG Yi and his colleagues have researched inventory management difficulties faced by Chinese companies. The research undertaken by Professor YANG Yi's team solves practical and theoretical inventory management problems arising in China's new retail sector. In 2022, key outcomes from this groundbreaking research were published in UTD24* journals, Management Science and Operations Research.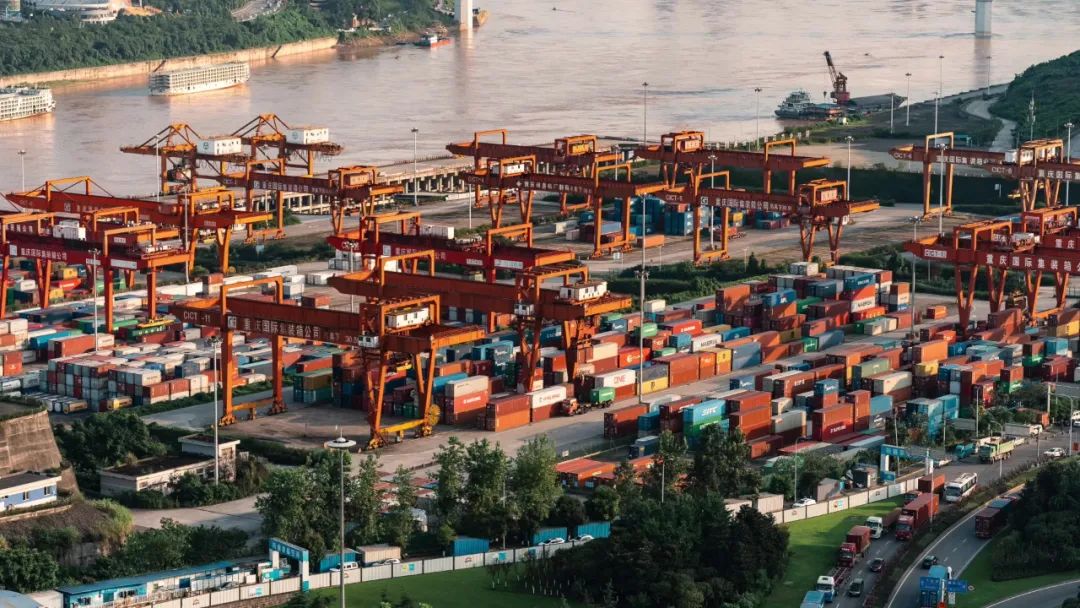 Impact of omnichannel strategies on store operations
Under traditional retail models, online demand has been principally met through regional and pre-positioned warehouse inventory. Under the new retail model, online demand is met with a diversified range of online and offline omnichannel strategies, including:
1. Buy Online, Pickup In-store (BOPIS)
Online demand is met directly using store inventory.
2. Buy Online, Ship-to-Store (BOSS)
Consumers buy online and pick goods up from a B&M store after delivery from a pre-positioned warehouse.
3. Buy Online, Ship-from-Store (BOFS)
Consumers buy online and receive goods via direct delivery from B&M stores.
Studying the impact of omnichannel strategies on retailer profits remains worthwhile despite their existing widespread use.
Using BOPIS as an example, Professor YANG Yi's team has investigated the impact of omnichannel strategies on retail operations from an inventory perspective.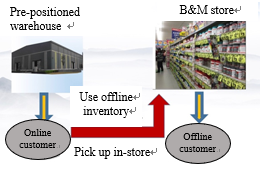 Researchers identified the scope for BOPIS to benefit or harm retail operators depending on relative consumer costs associated with visiting stores and awaiting delivery.
If awaiting delivery is low-cost, but the cost of a store visit is even lower, omnichannel consumers may migrate from online purchases to BOPIS, leading to demand pooling at B&M stores and enhancing operational efficiency.
In contrast, if visiting a store carries relatively high costs, but waiting for a delivery is even more costly, introducing BOPIS can result in a demand depooling effect. In this instance, omnichannel consumers migrate from offline purchases to BOPIS, which may harm a retailers operational efficiency.
This research was published in the journal Management Science by Professor YANG Yi in cooperation with Professor HU Ming from the University of Toronto, Professor XU Xiaolin from Nanjing University, and Professor XUE Weili from Southeast University in an article entitled, "Demand Pooling in Omnichannel Operations."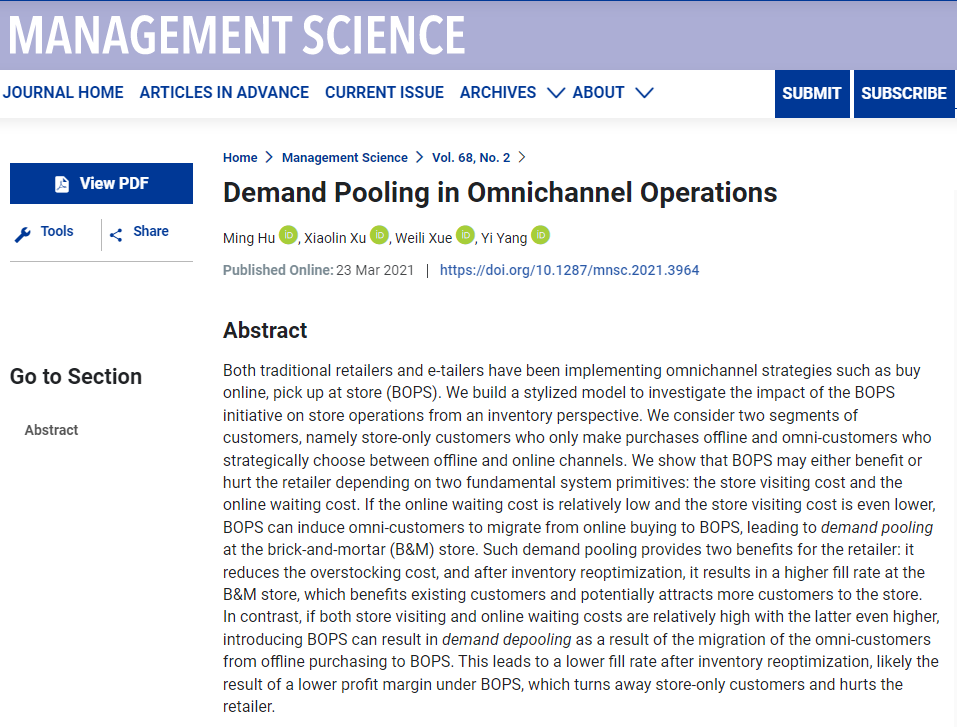 A heuristic approach to reducing warehousing and logistical costs for platforms
Professor YANG Yi's team has also published "A Simple Heuristic Policy for Stochastic Distribution Inventory Systems with Fixed Costs," in Operations Research.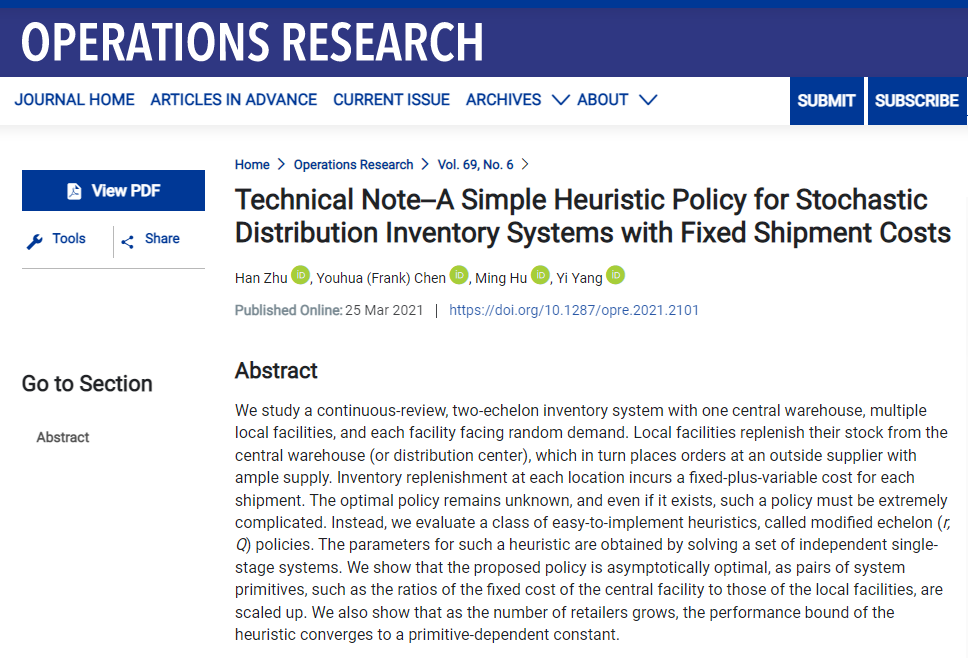 Relatedly, Professor YANG Yi, alongside Professor HU Ming from the University of Toronto, Professor CHEN Youhua (Frank) from the City University of Hong Kong, and Professor ZHU Han from Dongbei University of Finance and Economics have jointly proposed a stochastic distribution inventory system using a One-Warehouse Multi-Retailer (OWMR) model.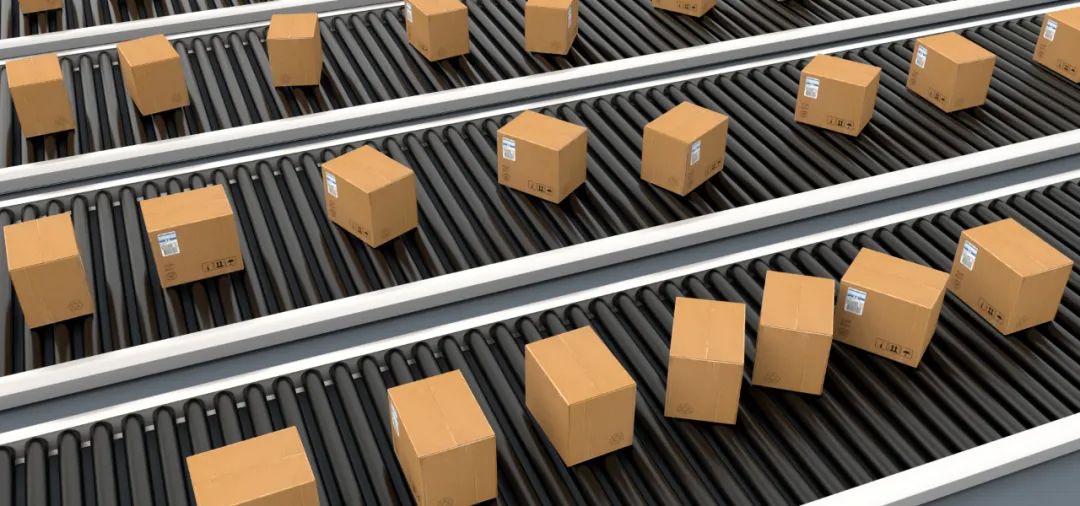 Although OWMR models have sustained considerable interest among researchers for nearly half a century, few prior studies have used a heuristic algorithm with guaranteed performance.