The white tea blueprint to a well-off life: The impressions of Zhejiang in ZJU-SOM international student's eyes
Christian Zola is a ZJU-SOM international student of Business Administration (Cohort 2018). He comes from the Democratic Republic of Congo and has been living in China since he was 9. As a foreigner who has been living and studying in China for many years, he is not only good at Mandarin, but also is always curious about the development of China. With the TV program, 100 Years-The Impressions of Zhejiang in Foreigners Eyes, Christian had the chance to visit Anji to introduce white tea and its poverty alleviation stories.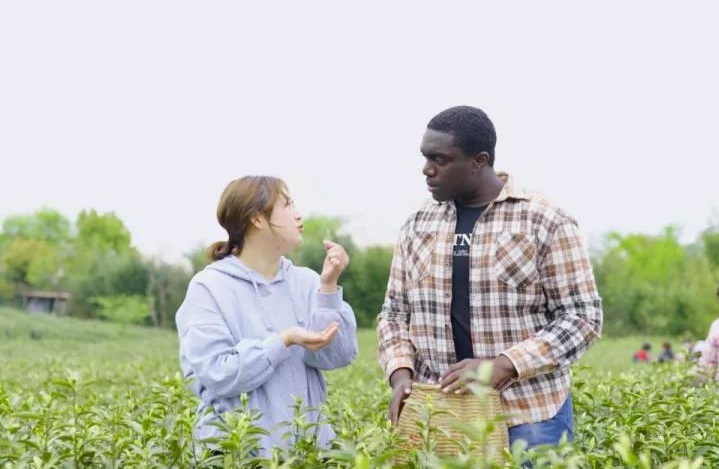 Anji County and white tea may be strange for many foreigners, but for Christian, he has long heard about this county as well as its specialty. Anji, used to be a poor county, is nowadays a wealthy and tranquil place known by its beautiful country scenes and white tea. Villagers in Anji not only found the key to affluence by growing white tea, but also shared their path to success to help people in poor areas out of poverty.
100 Years-The Impressions of Zhejiang in Foreigners' Eyes is a series of convergence media communication planned and produced by ZTV WORLD. This program has collected stories of nearly 20 foreigners studying, living and starting businesses in Zhejiang Province. Out of curiosity and thirst for knowledge, they explored Zhejiang through their visits, observations and dialogues, experiencing the 100-year progress (1921-2021) of the province in politics, history, economy, culture, science and technology and other aspects.